Introduction:
When it comes to renovating your home, you often find yourself with leftover building materials, including those unused floor pieces. The question is, should you toss them aside or give them a new life? In collaboration with our friends at Bjelin Flooring, we took on the challenge of encouraging homeowners worldwide to transform these leftovers into something innovative and practical.
Winning Design:
We're thrilled to announce the winner of this exciting challenge – Annika Tykesson! Her stunning coffee table, crafted from Bjelin floor leftovers and our coffee table legs, truly stole the show. In this blog post, we'll delve into Annika's creative process and learn how she turned these materials into an eye-catching coffee table.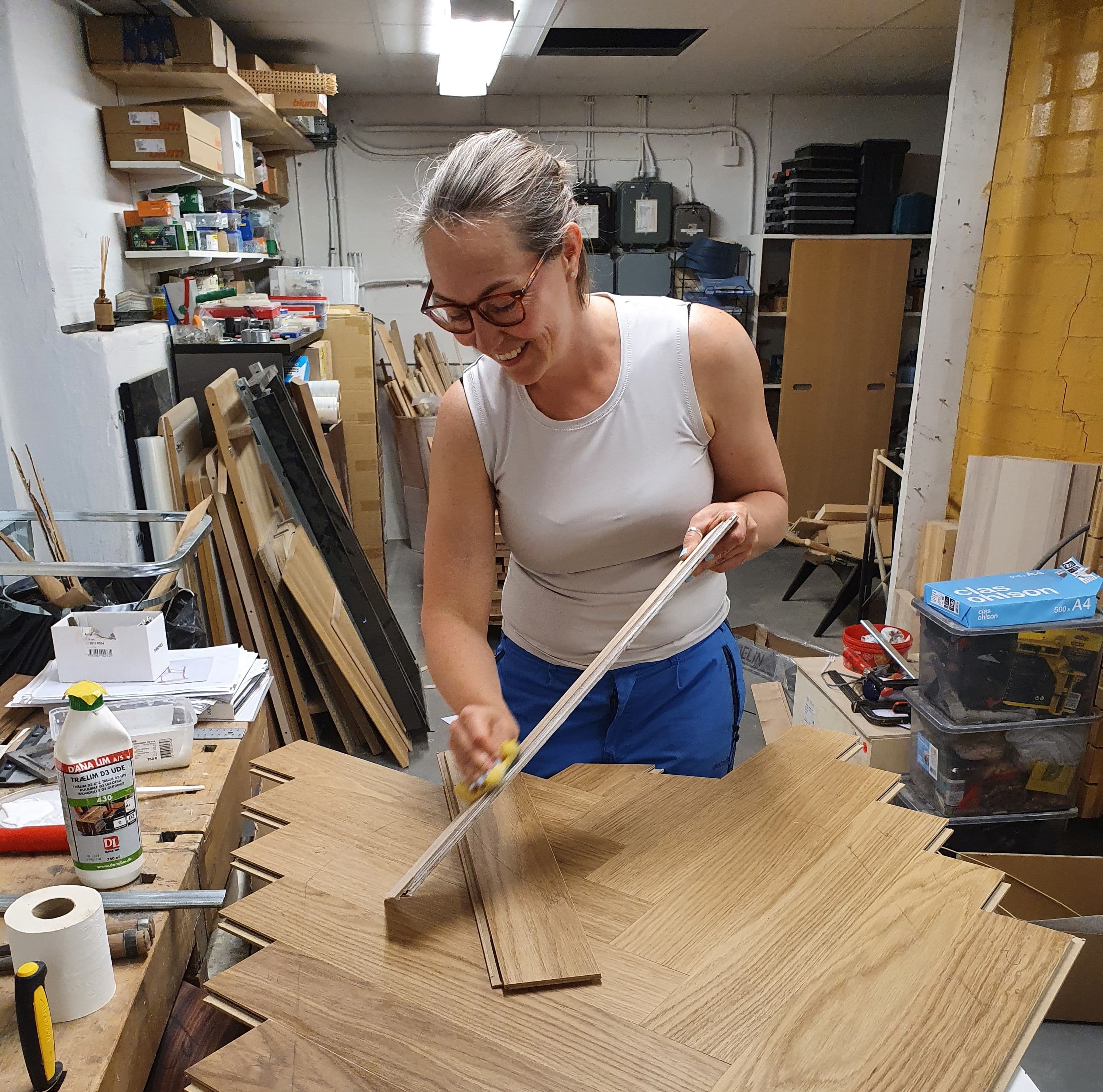 Annika Tykesson and Tykendesign:
Meet Annika Tykesson, a passionate furniture and interiors enthusiast. She specializes in reusing and repurposing materials, including industrial waste, to create unique products. Annika's creative process always starts with the materials themselves, and from there, she designs and crafts her furniture or textile wall decorations. She balances her business Tykendesign alongside her role as an interior designer and sales staff at Tyken, a name inspired by her family and a Swedish expression meaning cheeky or full of mischief.
Why the #PrettyBjelinChallenge?
Annika was drawn to the PrettyBjelinChallenge because it perfectly aligned with her ethos of scrap and reuse, a combination she holds dear. Her eagerness to get back into the workshop and create something new was complemented by the timing of the challenge. Both companies involved, Bjelin Flooring and Prettypegs, share a commitment to the longevity of their products, making it an ideal opportunity for Annika to participate.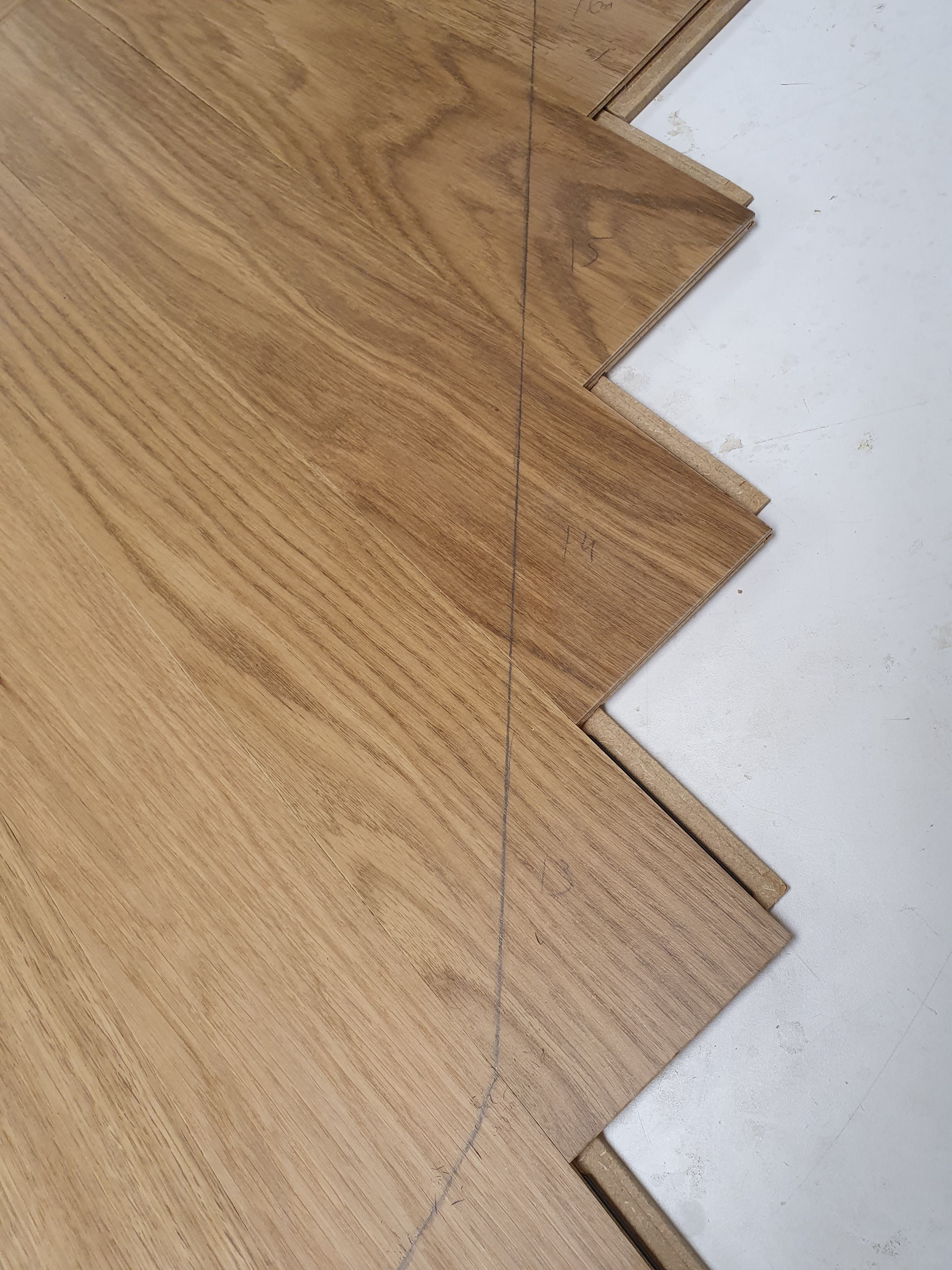 The Coffee Table Crafting Process:
Annika's journey to create a coffee table using leftover Bjelin floor pieces and an array of table legs showcased her ingenuity and commitment to sustainability. Let's break down the process with a focus on "table legs" and "coffee table."
1. Materials Selection: Annika began by carefully selecting the leftover Bjelin floor pieces, considering the A and B herringbone flooring to determine the coffee table's size and design. Choosing the right materials was crucial for the table's structural integrity.
2. Sketch and Mockup: To refine her vision, Annika sketched various shapes and crafted a 1:1 scale cardboard mockup, allowing her to experiment with designs while keeping the unique table legs in mind.
3. Cutting and Shaping: Using a bandsaw, Annika precisely cut the Bjelin floor pieces into the desired shape, ensuring a seamless outline for the coffee table.
4. Strengthening the Edge: To enhance the coffee table's durability and aesthetic, Annika added three layers of oak veneer to fortify the edge, adding both strength and elegance.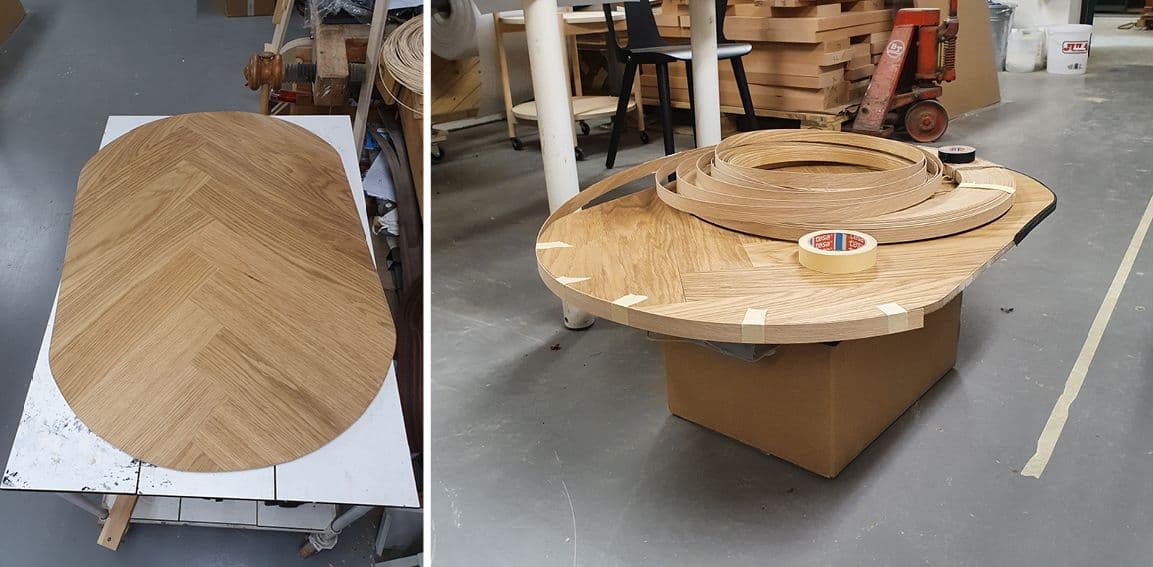 5. Protective Finish: Annika applied hardwax oil to protect the oak veneer edge, ensuring longevity and maintaining its visual charm.
6. Assembling Various Table Legs: Annika's creativity shone through in her choice of table legs, adding character to the coffee table. By selecting diverse styles and materials, she made the table adaptable to different interior designs.
7. Final Adjustments and Touches: The last step involved aligning the chosen table legs meticulously, ensuring the coffee table's stability and functionality.
Annika's journey resulted in a coffee table that blended artistry and practicality while embodying sustainability and innovation. Her commitment to responsible design inspires others to explore the potential of reusing materials and making a positive environmental impact through creative projects.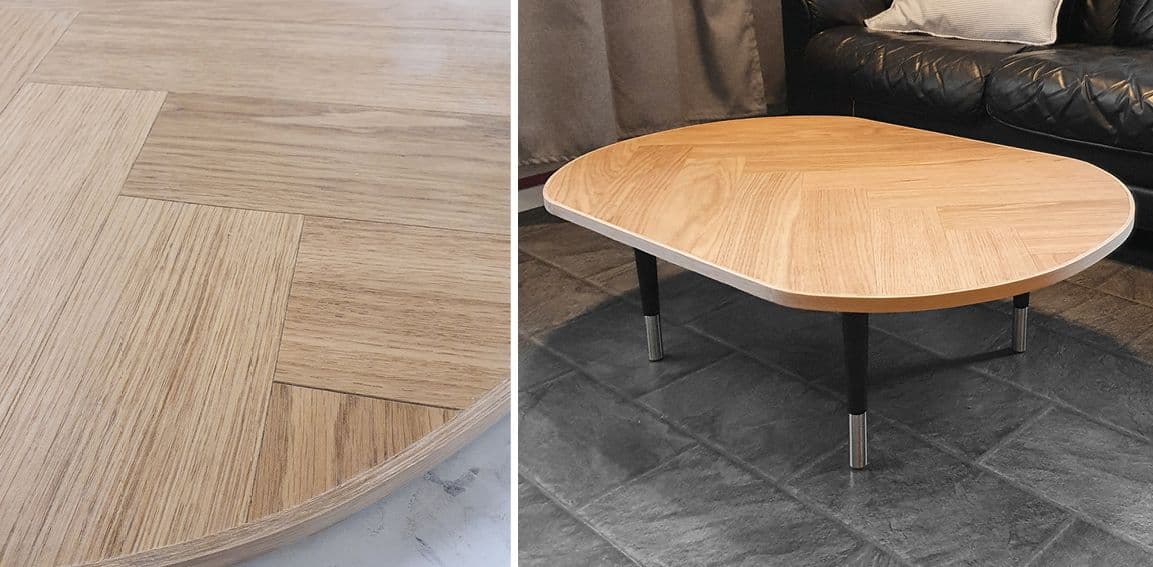 The Love for Remaking and Inspiring Upcycling:
Annika's passion for remaking is rooted in the desire to minimize the use of new raw materials and reduce waste. She believes in repurposing available items and encouraging creativity. The key to inspiring others to upcycle more and buy less is by sharing innovative upcycling ideas and fostering curiosity about repurposing existing items.
Closing Words:
Annika hopes to inspire more people to embrace re-use as a stylish and eco-friendly option for their contemporary homes. By infusing a bit of creativity into their projects, anyone can make a positive impact on the environment while adding a unique touch to their living spaces.
Read more about the #PrettyBjelinChallenge.