Spring is here (unless you live in Sweden..) and you might feel the need to refresh your home. Here are some of our favorite IKEA hacks that will transform your space without breaking the bank. 
1. Scandinavian minimalism for your living room!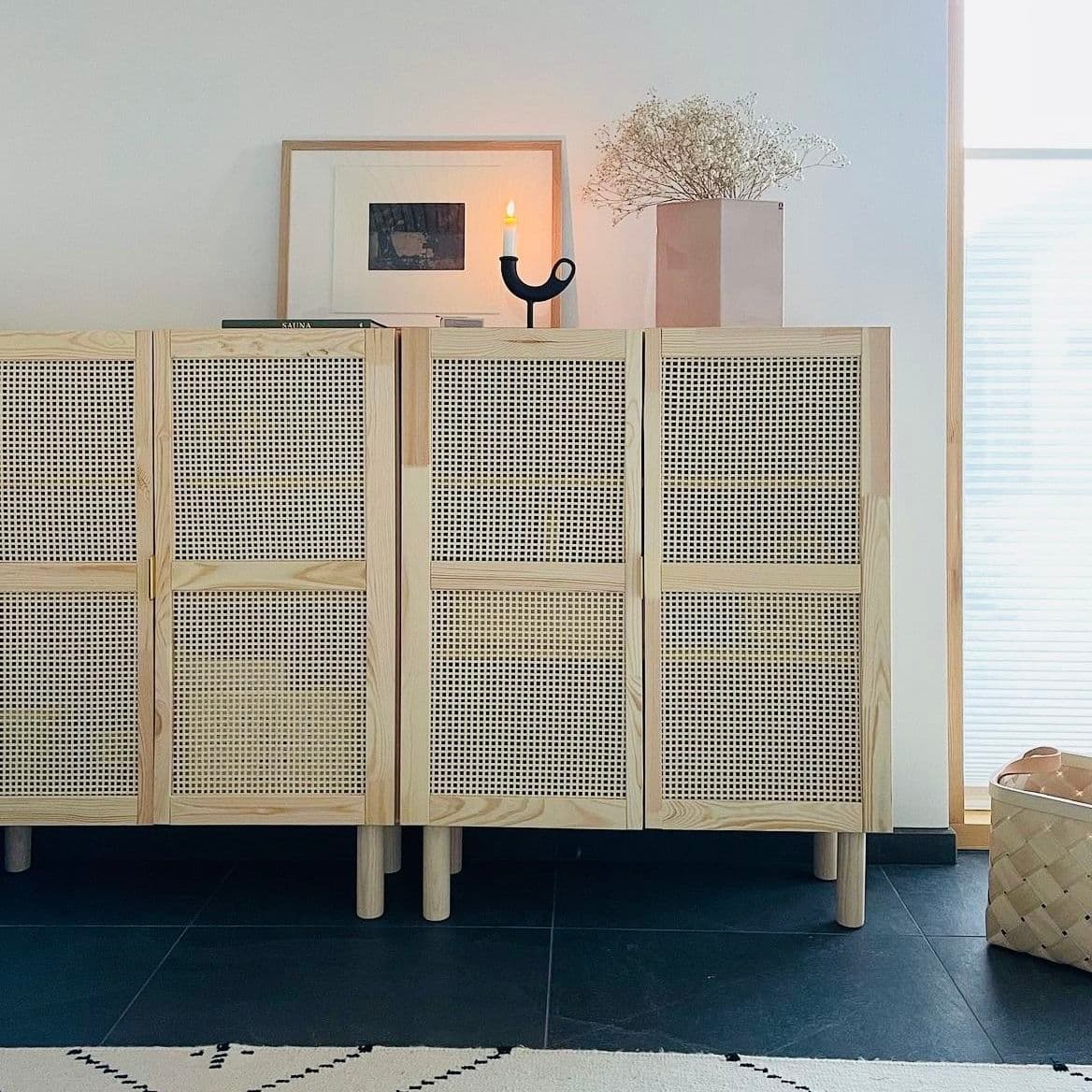 If there was ever a piece of IKEA furniture made for hacking, it has to be the Ivar cabinet. It's beautiful in its simplicity and can be varied infinitely since it's made from untreated solid pine.

Finnish influencer @mialehikoinen decided to keep its raw finish and to elevate it with our Folke legs in ash natural and Britta handles in shiny brass.iny brass. The result is a timeless piece with a warm Scandinavian vibe ready to meet spring! 
Folke Little 170
155.00 SEK
2. Update your kitchen cabinet doors!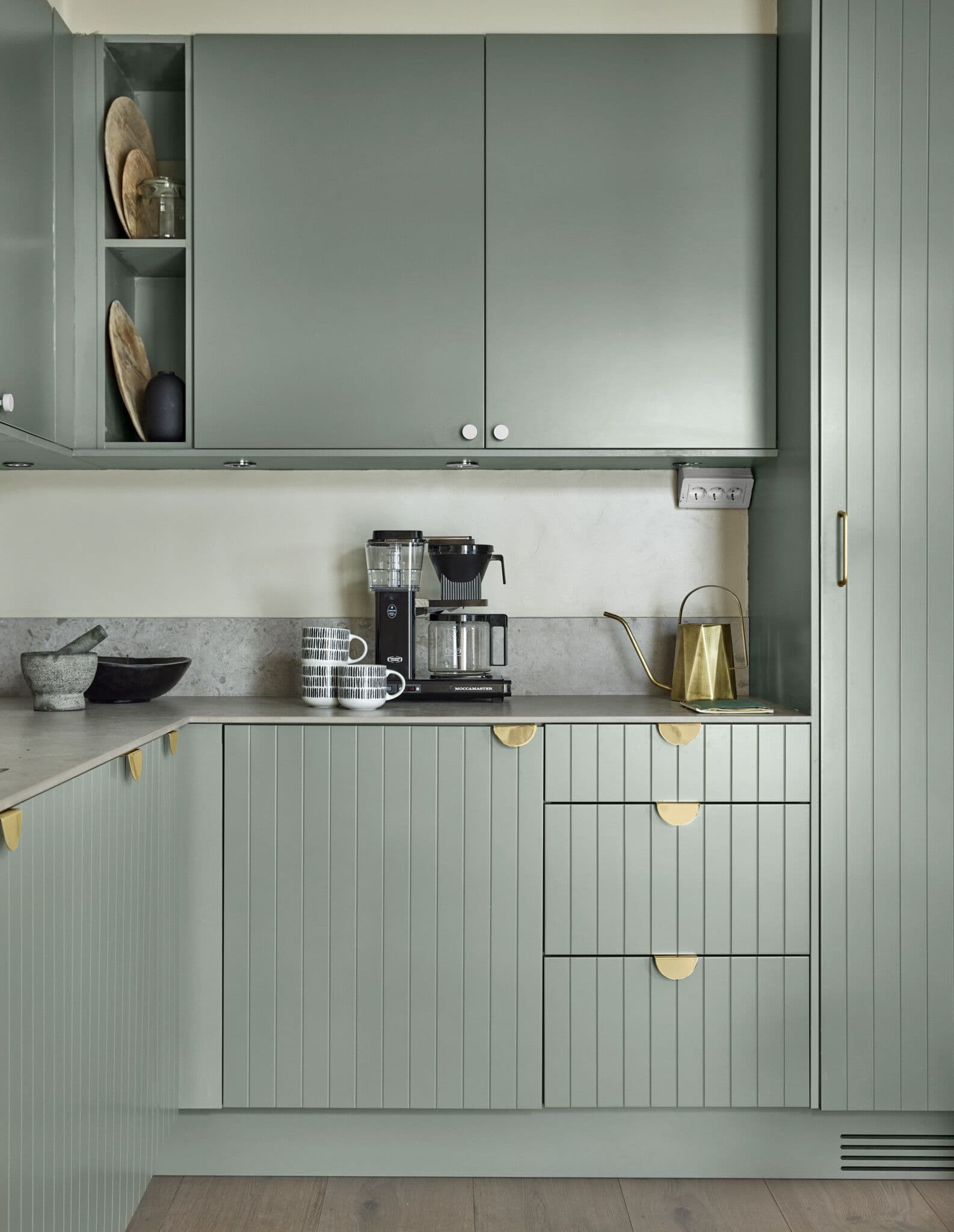 Handles and knobs are like jewelry for your cabinet doors and can totally transform the whole look of your kitchen.

Choose between different styles, materials and colors - whatever speaks to your unique style!
3. Book bin for your toddler!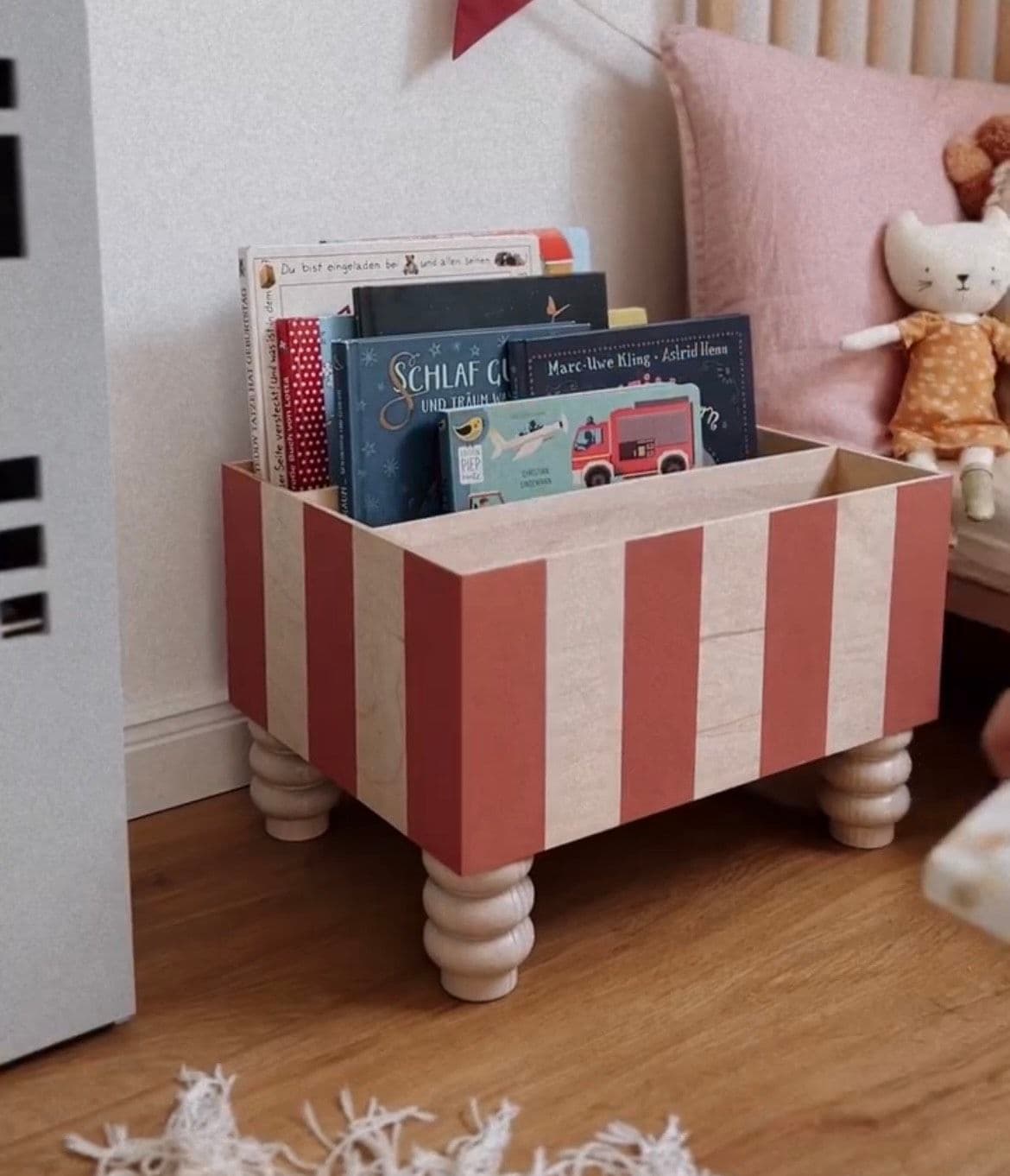 German illustrator Maren Kruth turned IKEA's Moppe Drawer into the cutest little book bin for her 3 year old daughter.

All you need is an IKEA Moppe chest of drawers (easy to find second hand), your favorite color, our Barbro legs, and voilá – your toddler will love you ;) 
How to do the hack!
The IKEA Moppe drawer is such a versatile drawer. And just like Maren, you may have one in need of a little TLC. If not, then looking for a secondhand is also great, and glam it up with Prettypegs Barbro legs for a more spectacular view in your room. Here's how to do the hack: 

1. Remove the drawers.
2. Make the necessary measurements where the tapes should be placed to cover the areas where you don't want to be painted.
3. Choose your favorite paint color. In this hack, Maren used a darker shade of red to add a striped pattern. 
4. Attach the Prettypegs Barbro furniture legs to the back side of the IKEA drawer, in this case using mounting glue since the back of the drawer is too thin to fasten our universal fitting plate with screws.  
5. Place it in your chosen spot in the room where you can store your books, magazines, and other belongings. 
6. Enjoy a good book with your toddler!