Of all IKEA cabinets, the popular BESTÅ might be the most versatile of all. With loads of storage space the BESTÅ helps you in your organization and décor-game!
By hacking your BESTÅ combination, you can add even more personality. There are endless possibilities, just use your creativity. Get inspired by our favorite BESTÅ hacks!
1. Scandinavian Style BESTÅ Hack. 
This IKEA BESTÅ Hack is a warm and natural version of the Scandinavian style. Brass details create a cozy yet elegant feel for the BESTÅ oak chest of drawers with light grey doors.
To recreate this look use our MAJ 40 knobs in brass and ELSIE ADJUSTABLE legs in matte gold, with the IKEA BESTÅ in oak. Finish the look by adding matt black simple decoration like @saltyinterior did to recreate this exact look. For this look, the BESTÅ Storage combination with doors/drawers in white stained oak with Lappviken light grey doors was used.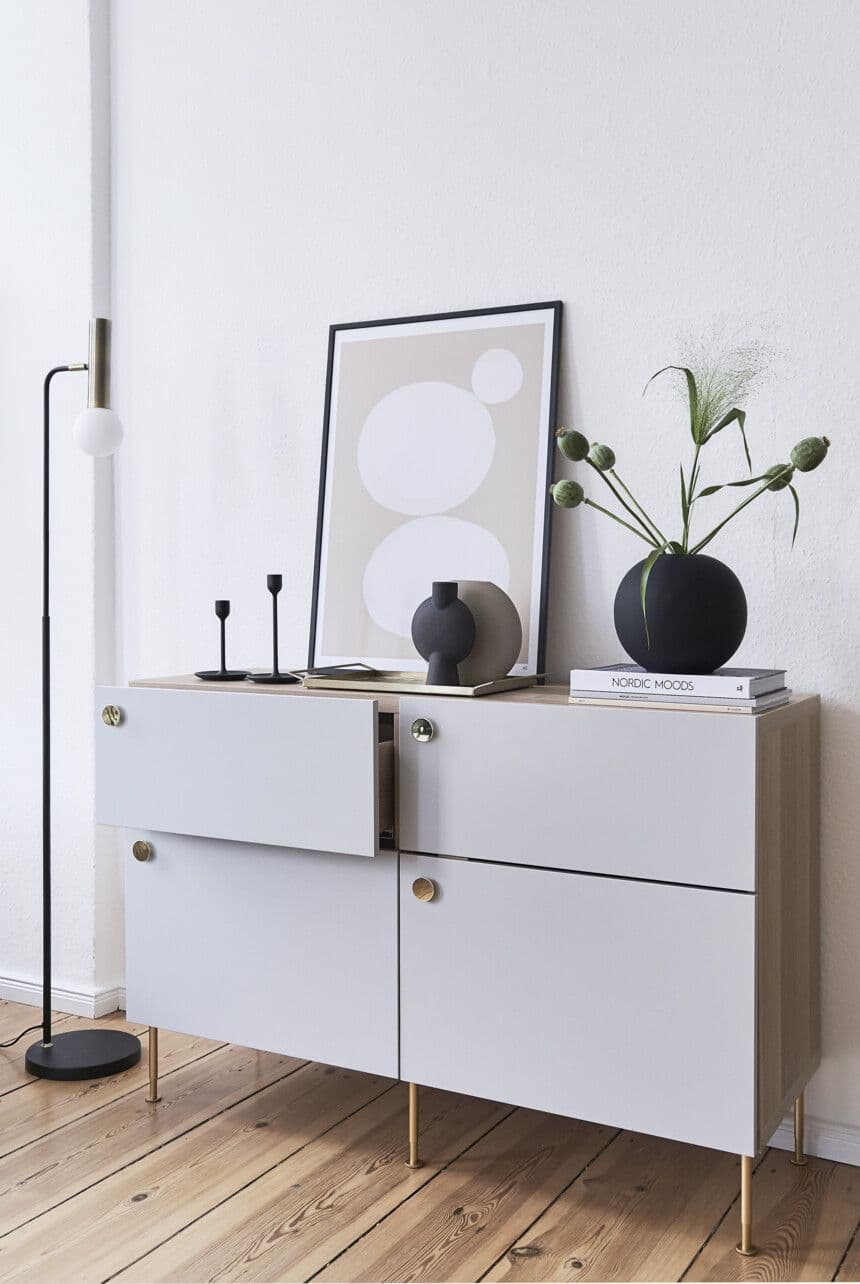 2. The Ultimate Industrial Look for Your BESTÅ
The BESTÅ used in this hack is the storage combination with doors and drawers in black-brown Kallviken with a dark grey concrete look. Adding matt black details to the concrete design gives the perfect industrial look to your interior. Use the HEDVIG ARCH in matt black. It has a sleek and streamlined, yet powerful design which reminds of Art Deco. The matt black gives it a more industrial design, perfectly matching the concrete-style of the BESTÅ. To match the curves of the arch, use the STINA 40 knobs in black. Also go for rounded interior details to accentuate the industrial look even more.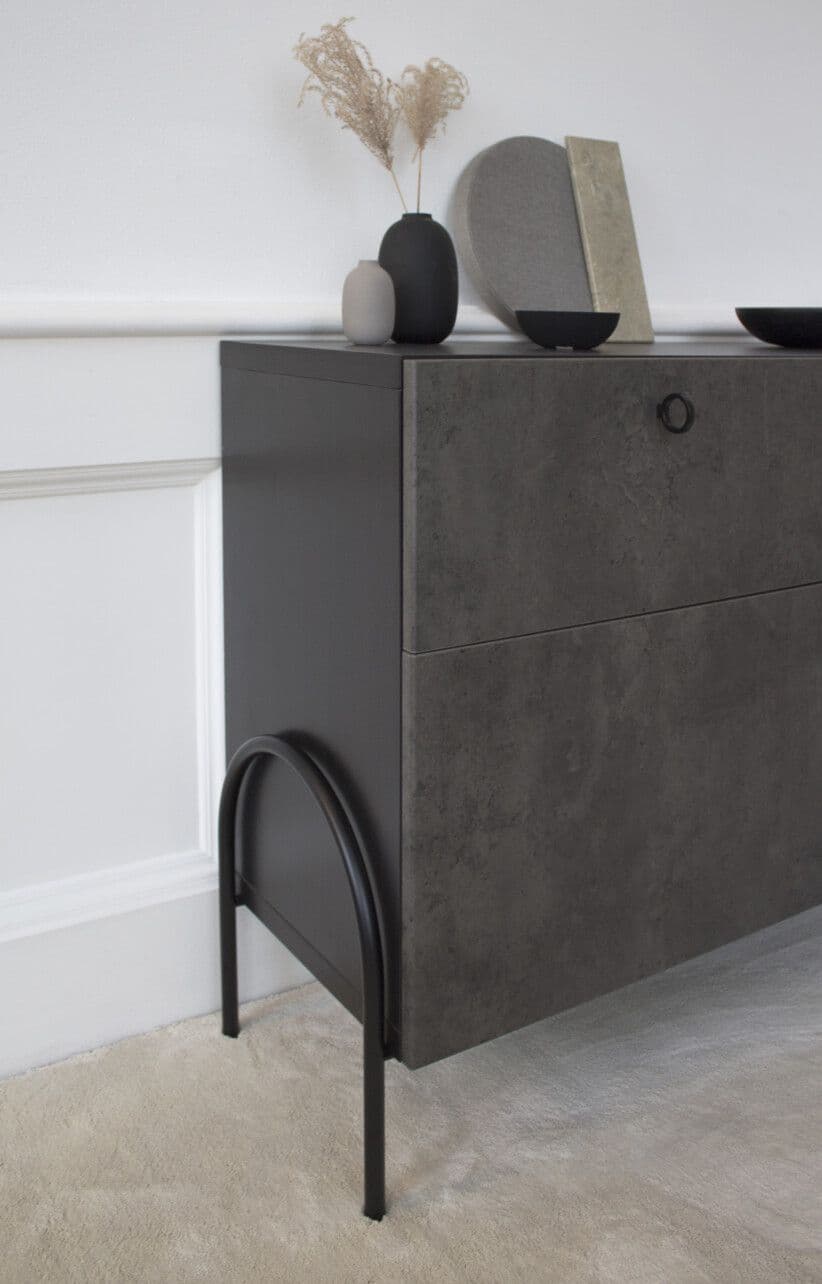 Hedvig Wide 160
445.00 SEK
3. Sleek IKEA BESTÅ. 
The BESTÅ has never looked so sleek! This IKEA BESTÅ Hack by @the.aesthetic.eye totally transforms the once plain cabinet.
Lucie used our Loop Front Cover collection to upcycle her BESTÅ. For this hack the BESTÅ Storage combination with doors in Lappviken white was used. To upcycle it, she used the LOOP SPHERE front covers for both cabinet doors, the subtle, rounded shapes give a playful yet elegant look. To finish the look, she used the DAGMAR 170 legs in black and the AGDA 140 handles also in black. How beautiful can simplicity be? And to really get that designer look going, add some Pampas grass for some softness and texture.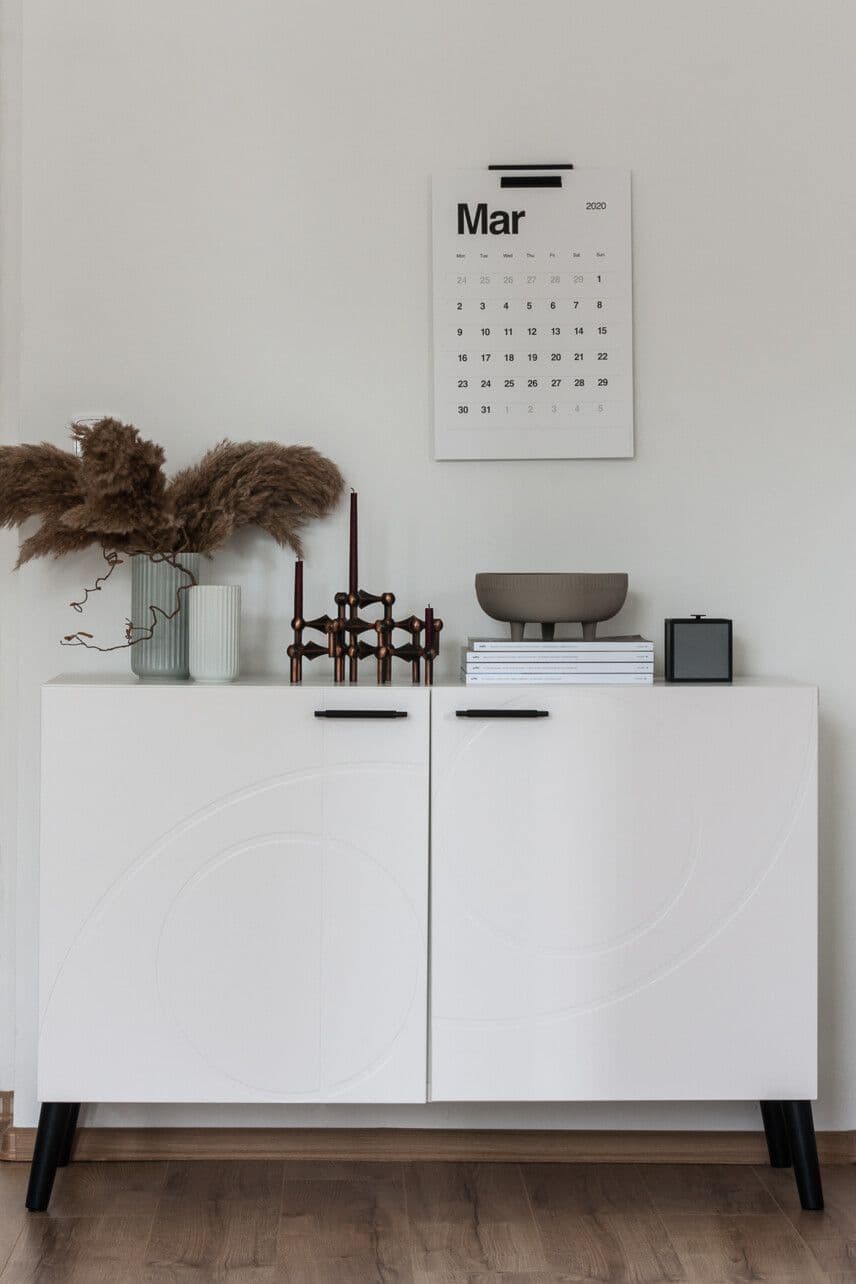 4. Natural Terracotta BESTÅ look.
Soft terracotta - in Italian, terra means "earth" and cotta "burnt". This color has an earthy and slightly matte tone. The nuance works particularly well with natural materials and wooden surfaces.
Our HILLEVI 170 legs and LILIAN 40 knobs (in soft terracotta) give the BESTÅ combination a light Bauhaus look. Use terracotta decoration on the cabinet to finish off and tie the look together. In this hack the BESTÅ Storage combination with doors in Lappviken white was used.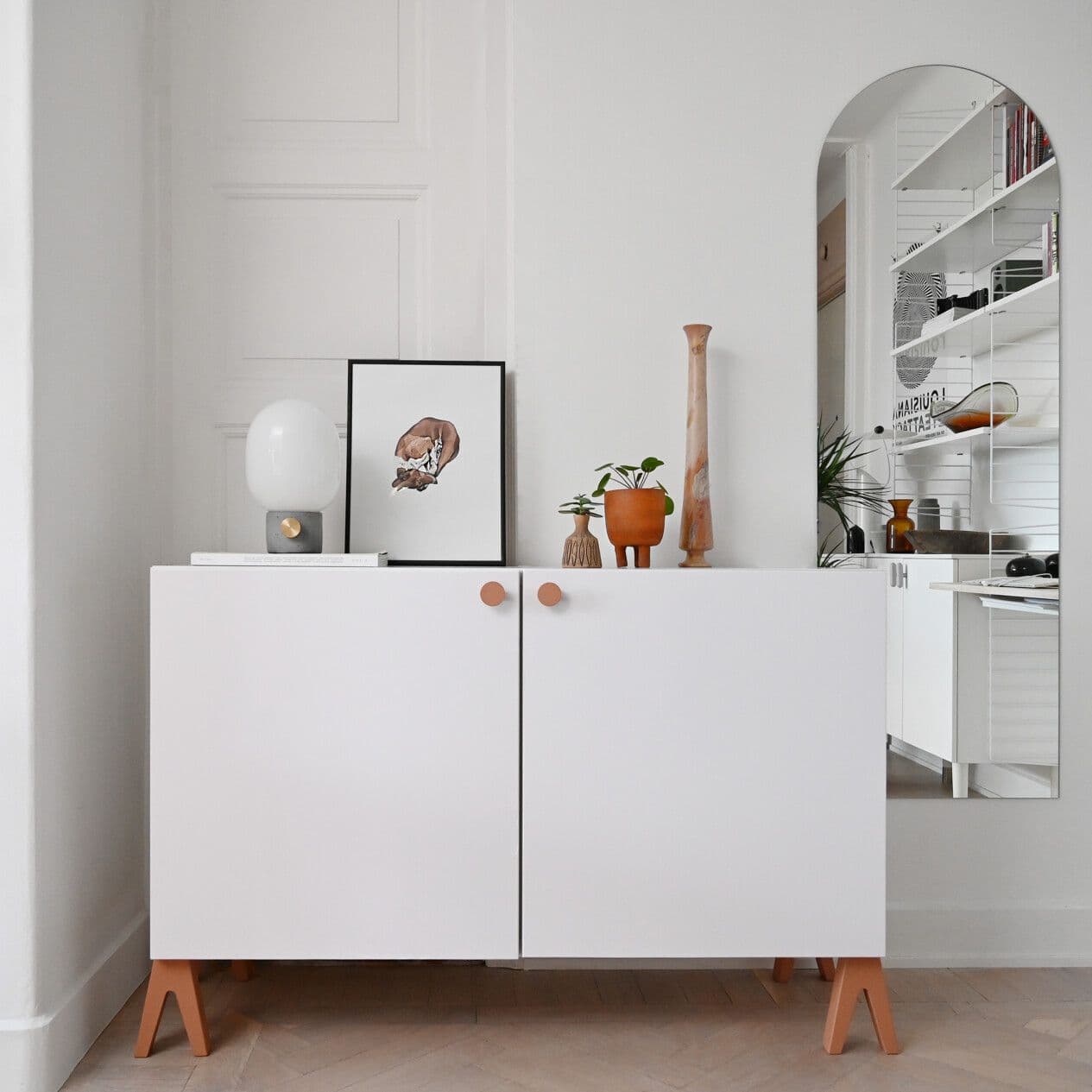 5. IKEA BESTÅ Hack for Small Spaces
This IKEA hack is the ultimate solution for small spaces. If you add some of our taller legs to your Bestå cabinet, the room will appear larger and feel more airy. You'll also have extra storage space underneath the cabinet if needed.
To create this look, add our Otto 450 legs and Bill knobs in natural ash, which perfectly complement each other in their design! In this picture, our discontinued FRONTLY front covers are also used. For similar covers, check out IKEA's new Björkviken or Sutterviken covers. By painting the doors in a light pink color, you can easily recreate this look. Our Bill knobs are available in two different sizes and a wide range of colors, so mix and match as you like to achieve a personalized and unique feel!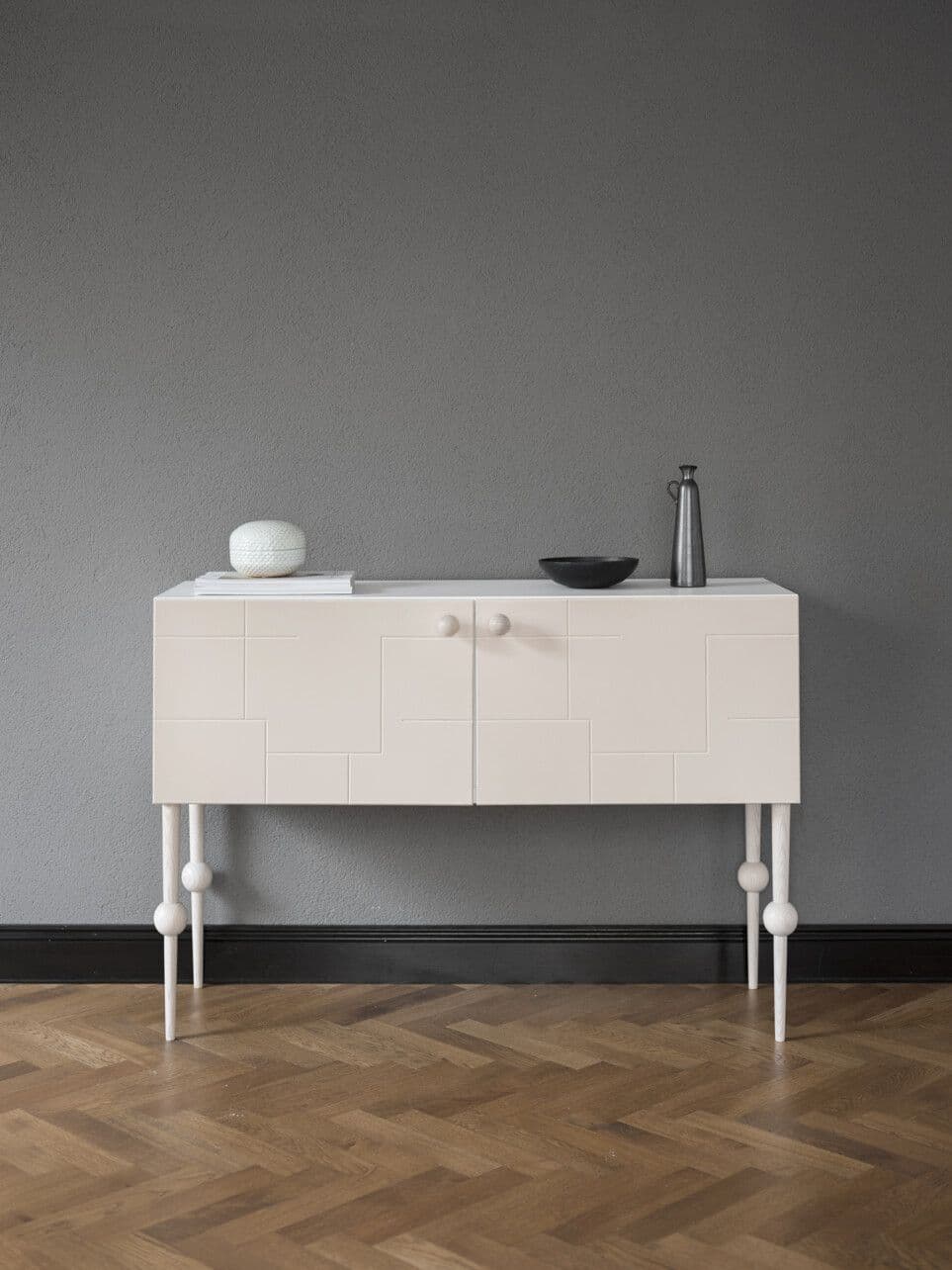 6. Chic all-black BESTÅ Hack.
This IKEA BESTÅ hack is the ideal statement piece, combining a striking matt black color with elegant curves. The rounded shapes of the Loop front cover perfectly matches the curved JULIA 120 wheels.
The BESTÅ is super versatile, and by adding wheels it becomes even more flexible.The left front cover is the LOOP SPHERE and the right front cover is the LOOP BOW, both in black. Adding the LILIAN 40 knobs reinforces the stylish simplicity. For this hack the BESTÅ Storage combination with doors in Lappviken black was used. 
This is an old post and the Front Covers have discontinued and so are the Julia Wheels. For a similar look, go for IKEA's black Bestå doors called Timmerviken and for oval shaped legs - check out our Otto 100 in matte black.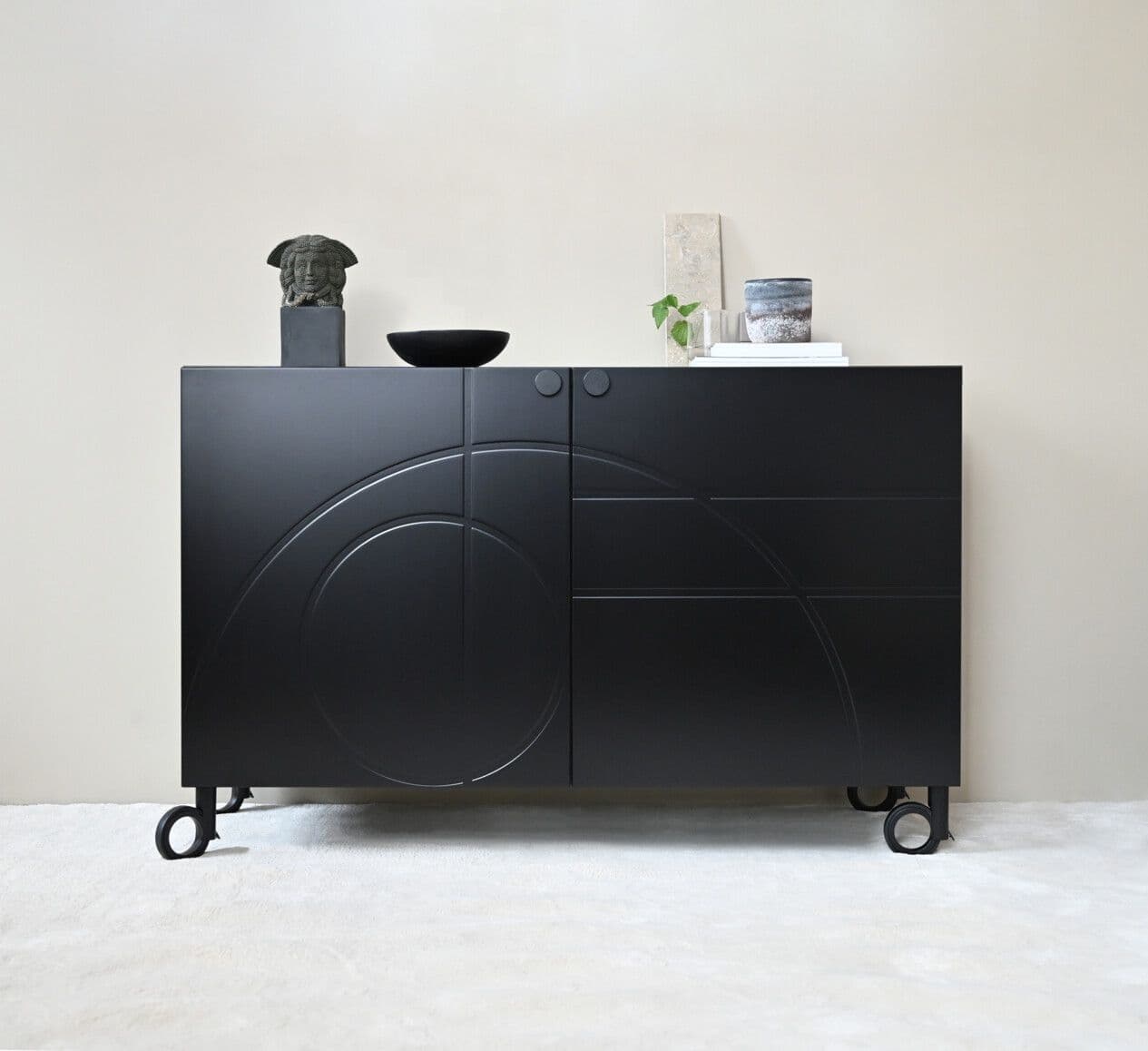 7. Super Easy Hack.
A super easy, yet super stylish hack which everybody can do! By simply adding the ARVID WHITE 220 legs and FRANK 80 knobs in Lilac Grey, you can achieve a brand new look. Keeping it simple does not mean less stylish!
In this hack the 180cm BESTÅ storage combination was used with doors in Lappviken white.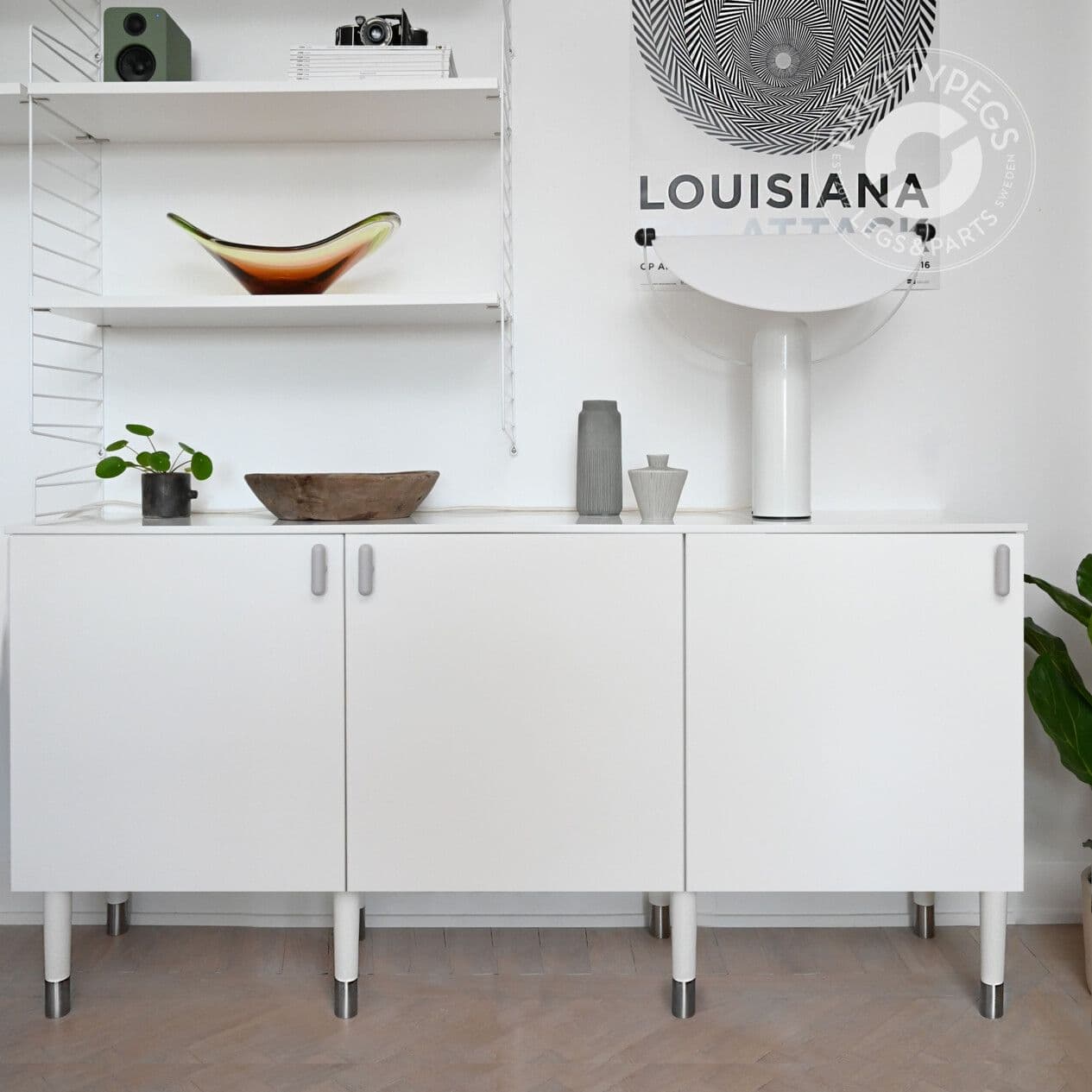 8. Midcentury BESTÅ.
We absolutely love the way @marie_jaster added that midcentury feel to this BESTÅ, by adding the LILIAN 30 knobs in Teak. Use the CARL 170 legs in Teak to reinforce the midcentury aesthetic.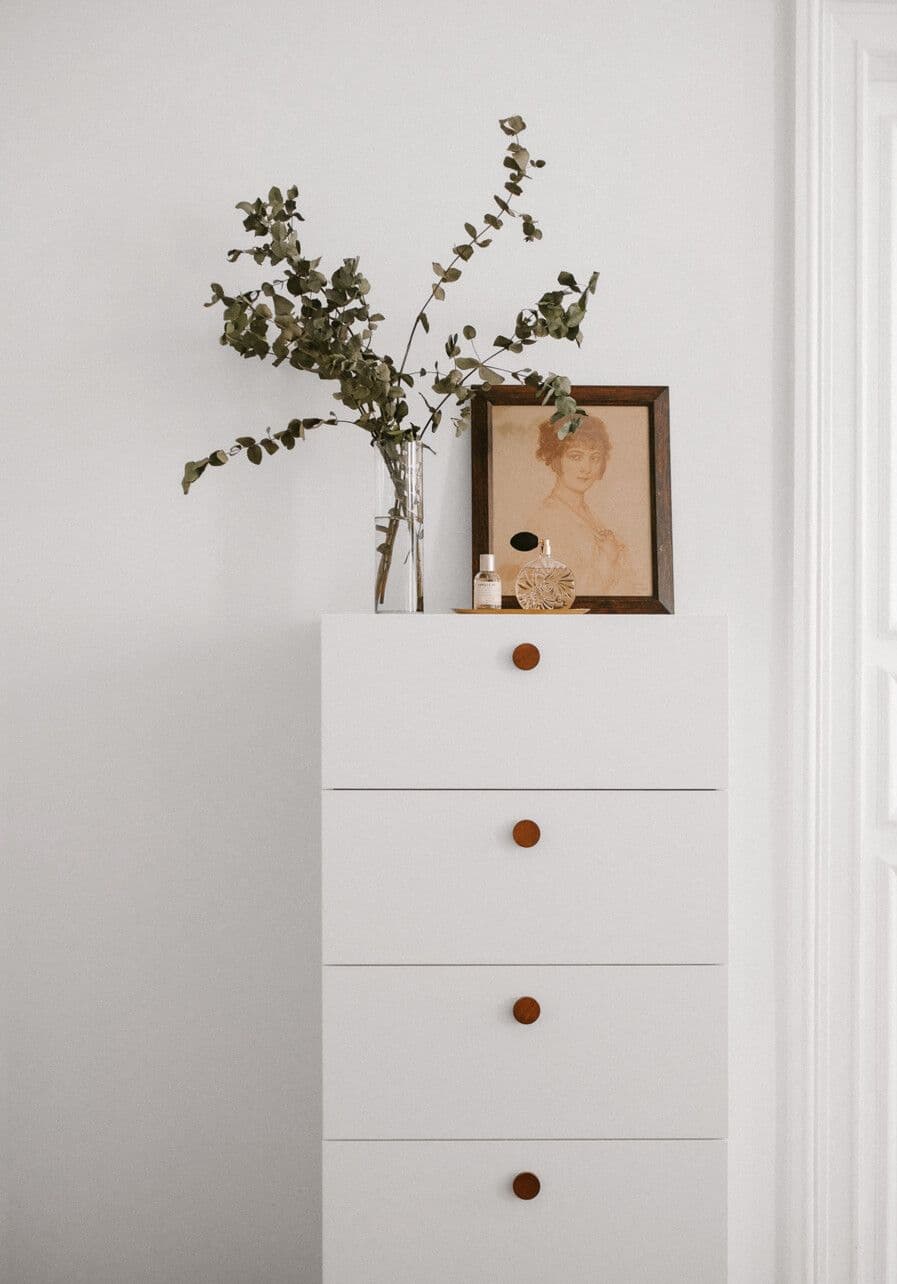 9. Boho-Chic BESTÅ. 
Take your BESTÅ personalization to a whole other level! This project by @bohostyleliving looks super unique. She used the BESTÅ storage combination with one door and our OTTO 100 legs with the STINA 40 BRASS knobs. Finish the boho-chic look by adding wooden details and lots of plants.