Unveil the secret to redefining your low sofa's aesthetic with Prettypegs, where style meets versatility. Our collection of wooden legs in diverse shapes empowers you to reimagine your seating experience effortlessly. Explore the endless possibilities of customization as we guide you through a world of design, bringing a touch of sophistication to your living space. Transform your ordinary low sofa into a personalized masterpiece with Prettypegs' exquisite range of wooden legs tailored to suit every taste and style preference. Dive into the art of sofa enhancement and elevate your home decor with our curated selection of stylish legs
See all our low sofa legs here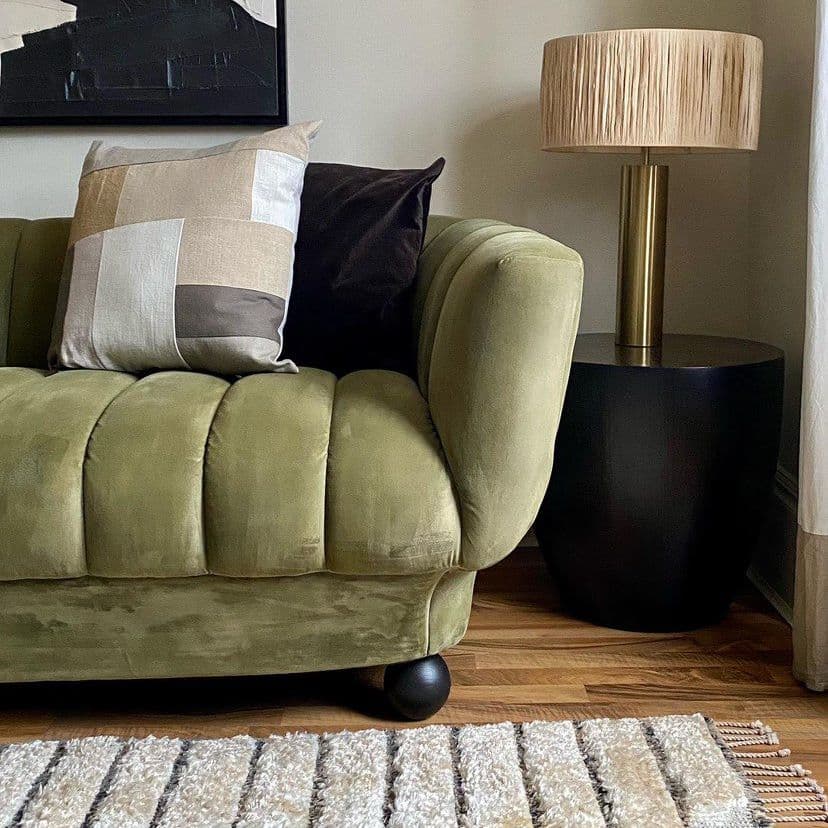 Upgrade Your Furniture with Bertil 40 Oak Legs: Embrace the Timeless Scandinavian Look.
Crafted from FSC Certified Wood, these legs blend style and sustainability seamlessly. Elevate your decor with the natural beauty of Bertil 40 Oak Legs, a perfect blend of aesthetics and eco-conscious design.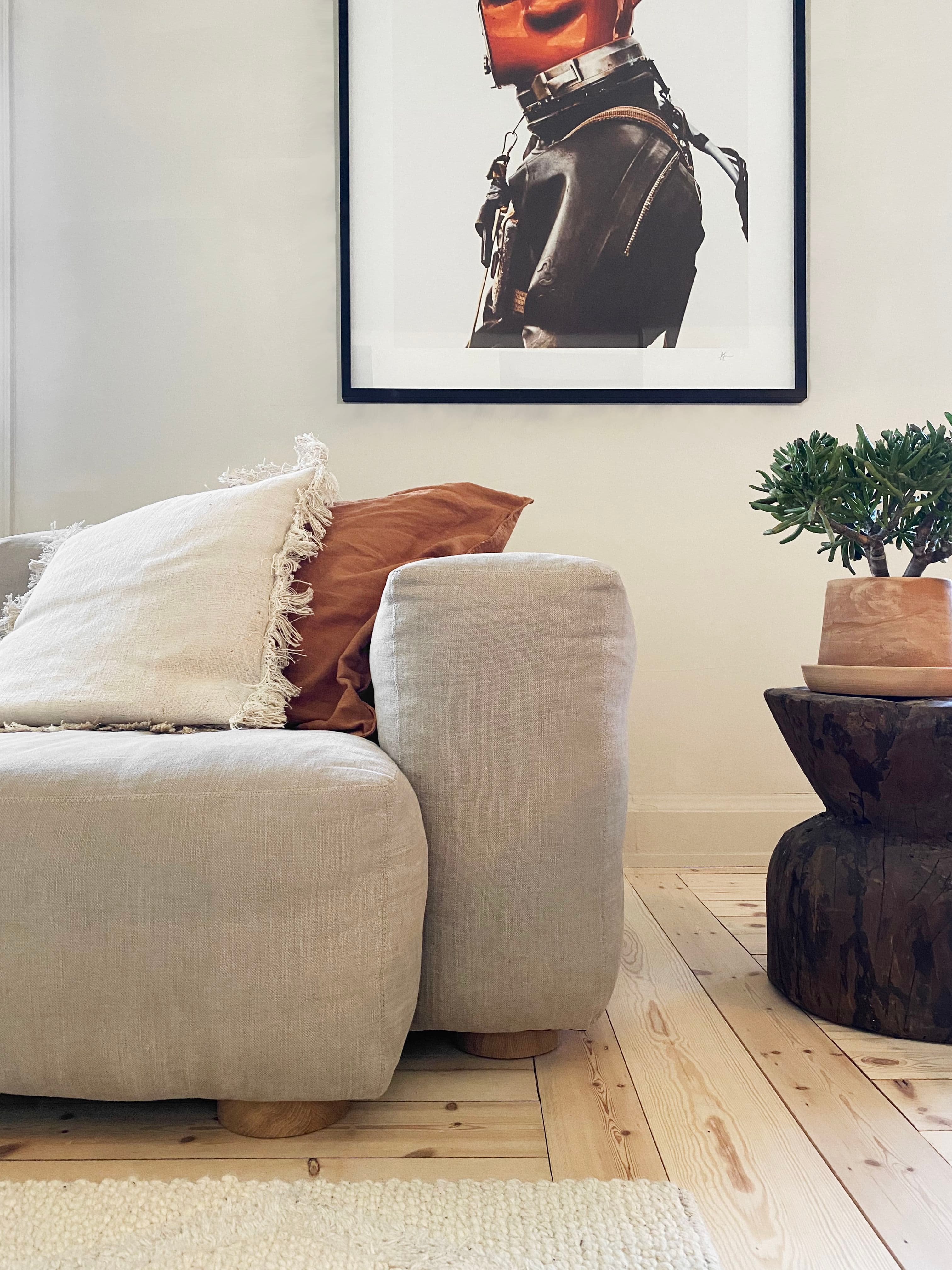 Elevate Your Furniture Style with Otto 100 Black
These bold legs add a playful touch to your decor. Choose a color to infuse even more fun into your space. Make a statement with Otto 100 Black – where sophistication meets playful design for a uniquely stylish look. Made of FSC ash wood.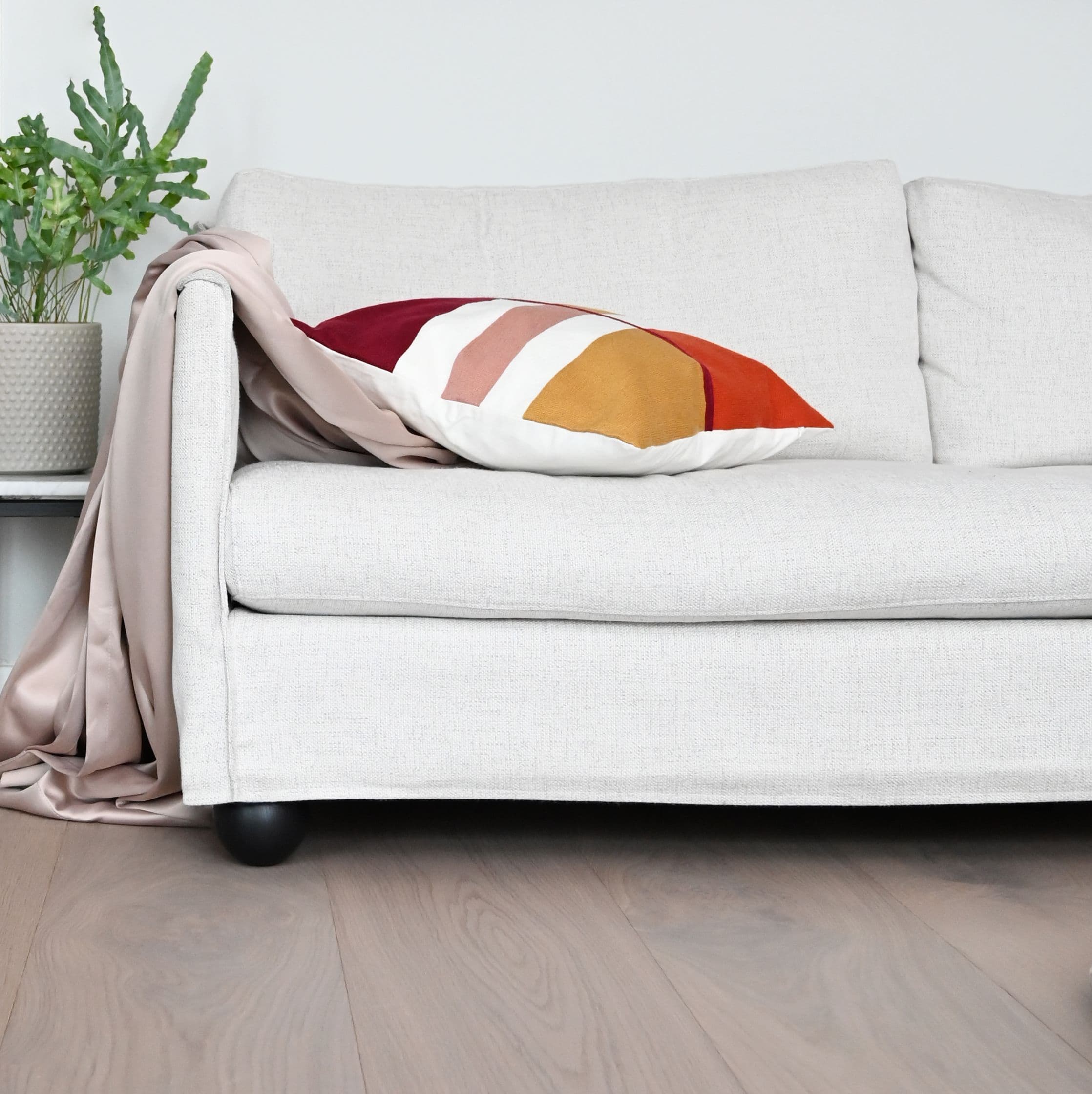 Transform Your Ikea Vallentuna Sofa with Barbro 100 Legs
Infuse a unique style and bubbly spark into your living room. Elevate your space with these distinctive legs, designed to add personality and flair to your furniture. Make a statement with Barbro 100, turning your ordinary sofa into a conversation piece that reflects your individuality and taste. See low sofas from IKEA here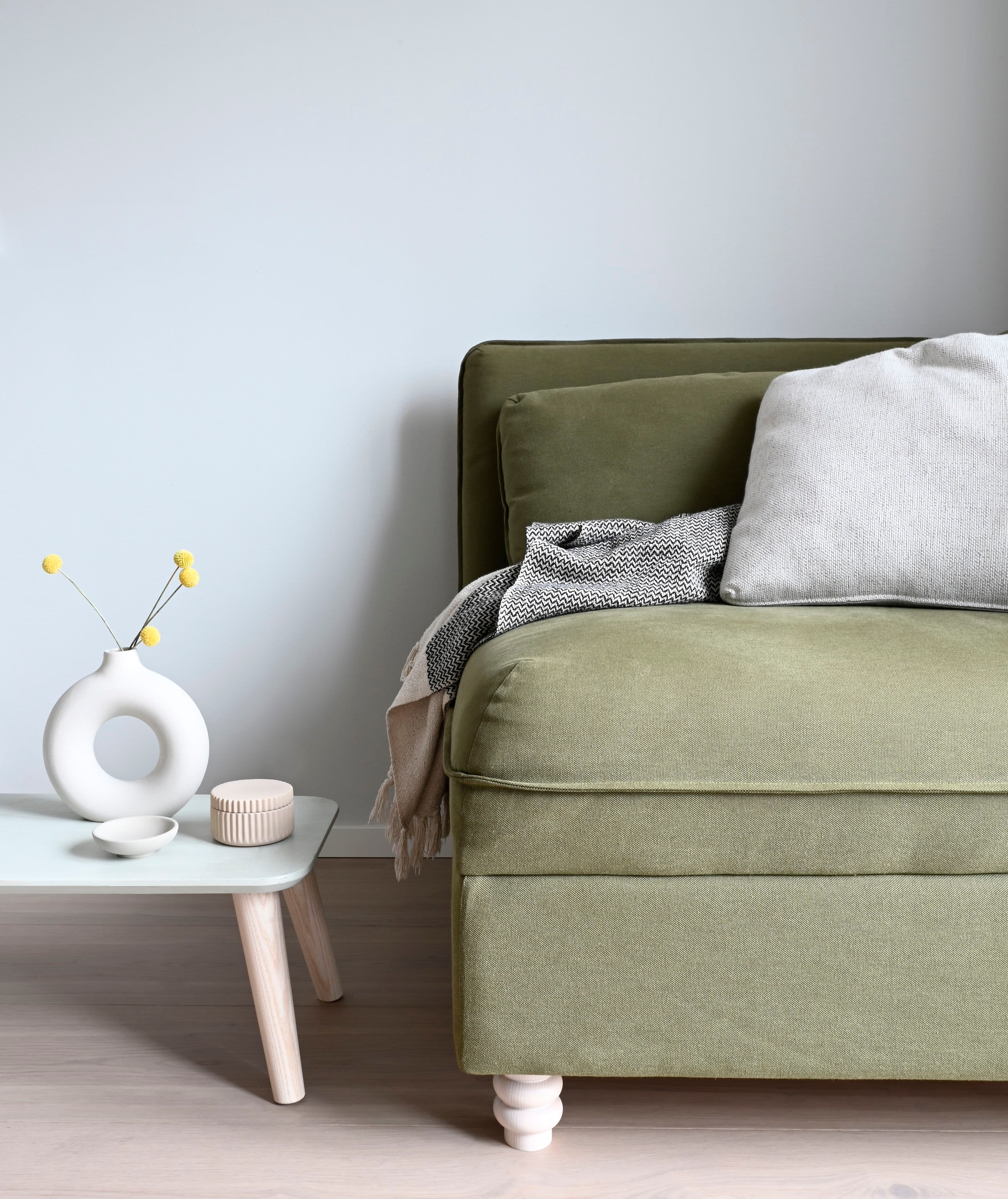 Enhance Your Furniture Style with Bertil in Walnut
Redefine your decor by opting for a higher (yet still low) model that allows the bold cylinder to shine. At 100mm, these short sofa legs add a touch of sophistication while showcasing the unique design. Upgrade your space with Bertil 100, where style meets subtlety for a distinctive and refined look. In this home, Bertil 100 finds a perfect companion in Bertil 300, creating a captivating duo that we absolutely adore.
See more Bertil legs here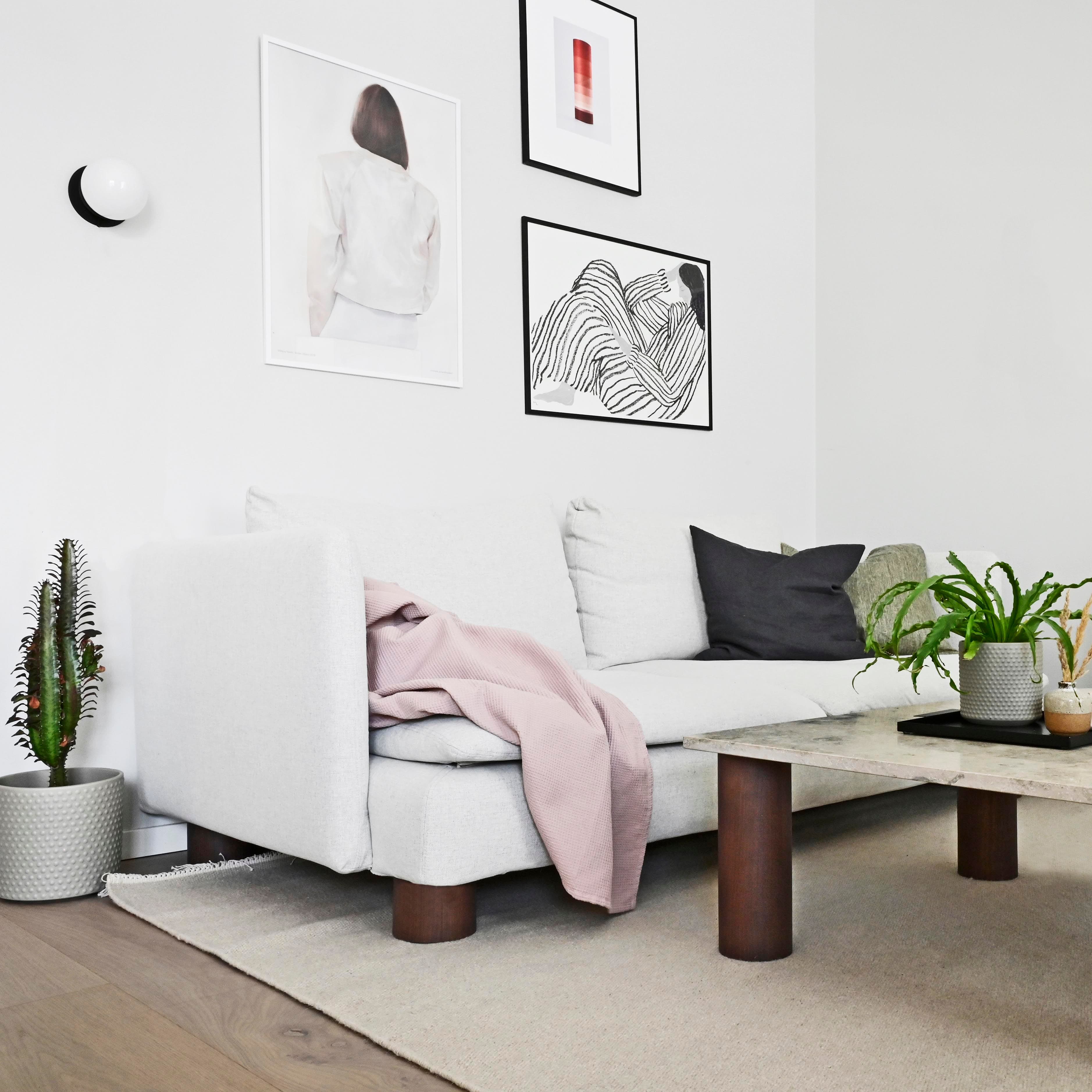 Elevate Your Furniture with Prettypegs Ester 60 Legs
Crafted from exquisite ash wood adorned with a brushed brass tube, these legs offer the perfect Scandinavian mix. The warm, inviting glow of brass harmonizes beautifully with the soft, natural tones of ash wood. Upgrade your decor with Prettypegs Ester 60 for a touch of sophistication that effortlessly blends warmth and modern Nordic style.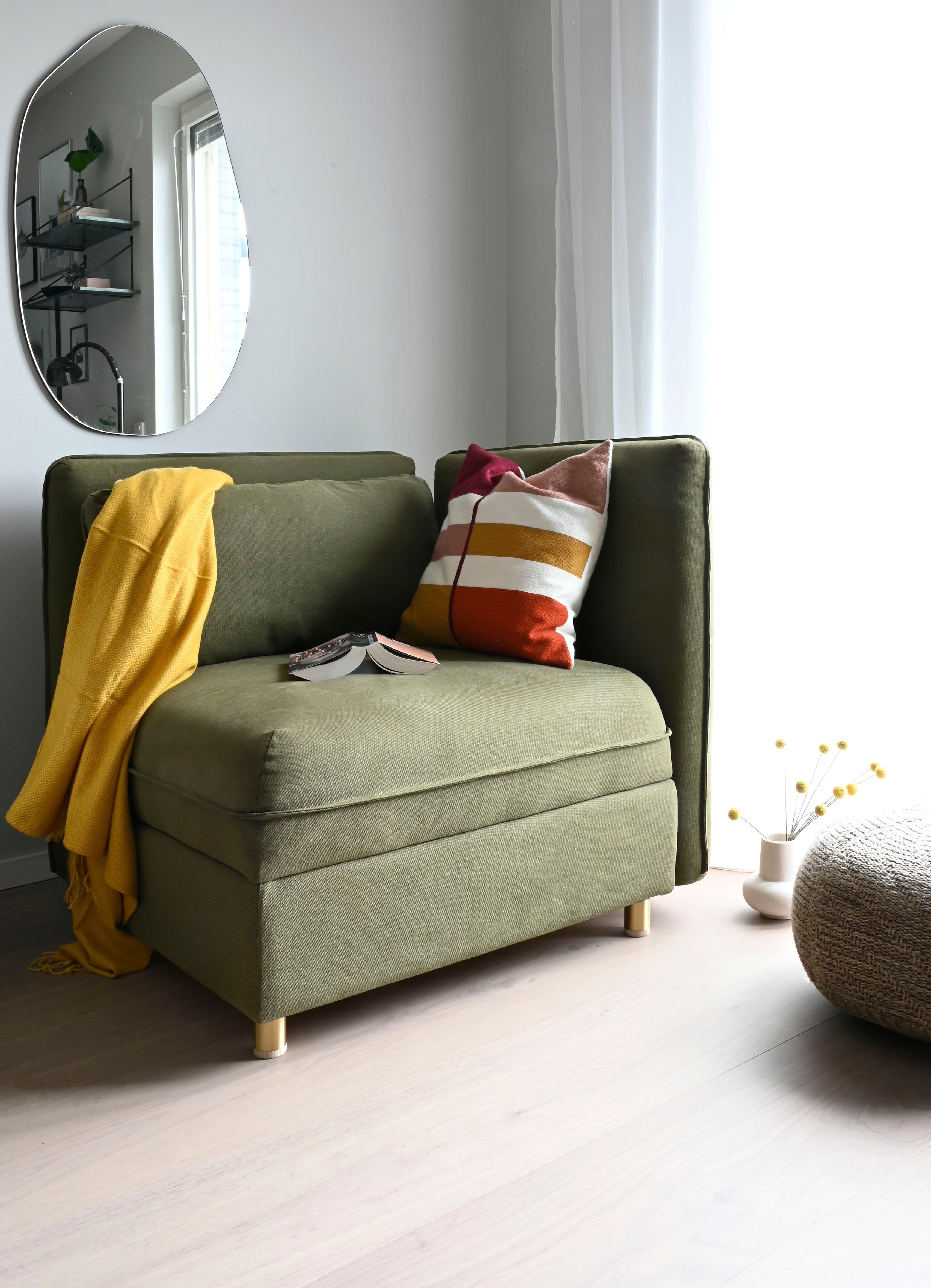 Meet the Quiet Powerhouse: Bertil 40 in Black.
This unassuming yet sturdy sofa leg effortlessly adds a bold, grounded feeling to your low sofa. A true keeper, Bertil 40 in Black provides a strong foundation without stealing the spotlight. Elevate your seating experience with this understated gem for a touch of quiet sophistication.