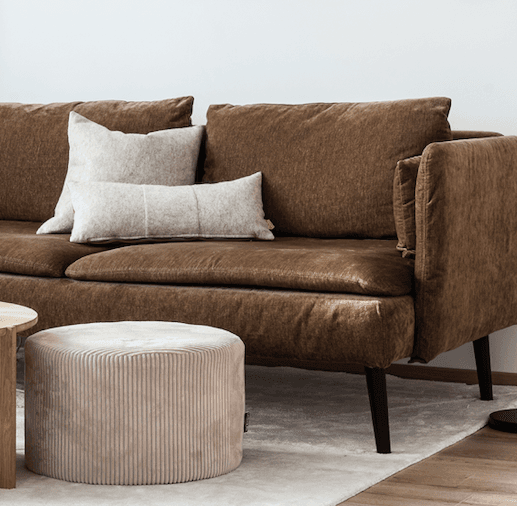 Are you in search of a one-of-a-kind sofa to elevate your living space, but don't want to break the bank by buying a brand new one? Look no further than your local second-hand shop, where hidden gems await. You can breathe new life into a pre-loved sofa with a few simple and eco-friendly tricks that don't require a degree in interior design.
Freshen Up with a New Sofa Cover: A quick and cost-effective way to transform your sofa is by giving it a fresh look with a new sofa cover. Choose a fabric and color that resonates with your style and the ambiance you want to create in your living room.

Swap Out the Legs: Another game-changer is replacing the sofa's legs. New legs can not only provide a unique aesthetic but also offer improved stability. Consider different leg styles, from mid-century modern to contemporary, to match your décor.

Accent with Stylish Pillows: Don't underestimate the power of throw pillows. A few well-chosen cushions can instantly refresh your sofa's appearance. Mix and match colors, patterns, and textures to create a personalized and inviting space.
These budget-friendly hacks are not only simple but also environmentally conscious, as they reduce waste and give old furniture a new lease on life. So, you don't need to be an interior design pro to achieve that distinct and individual touch for your sofa. Explore your local thrift stores, roll up your sleeves, and start transforming your sofa today
Revamp Your Karlstad Sofa with Natural Legs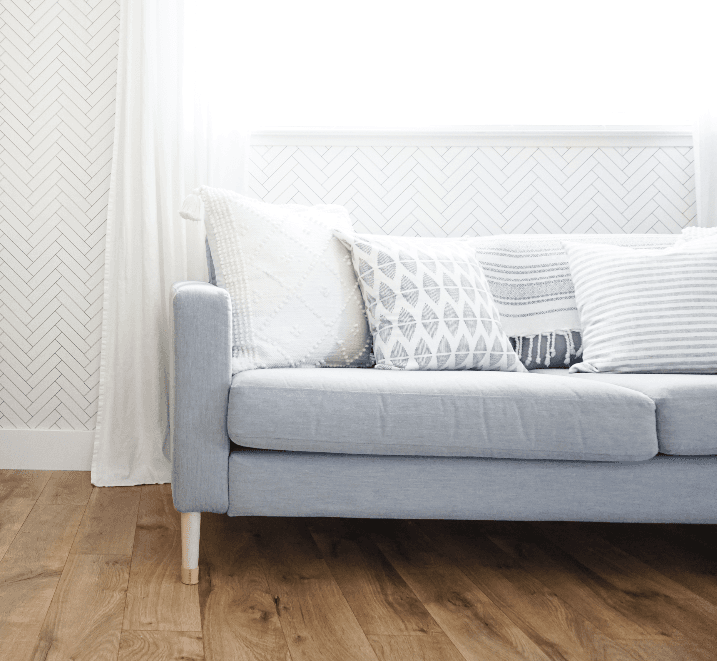 The Karlstad sofa from IKEA has long been a favorite due to its timeless design and practical features. Not only do its covers come off for easy replacement, but the legs are also customizable. If you're considering a second-hand purchase, the Karlstad sofa is a perfect choice.
To add a personal and light Nordic touch to your Karlstad sofa, consider upgrading its legs. Our natural Carl 170 ash legs, adorned with leather socks, can give your sofa a stylish and contemporary look. This simple yet effective hack allows you to breathe new life into your sofa, transforming it into a unique piece that perfectly complements your interior design. Discover how a small change can make a significant impact on your home
Enhance Your Söderhamn Sofa with New Legs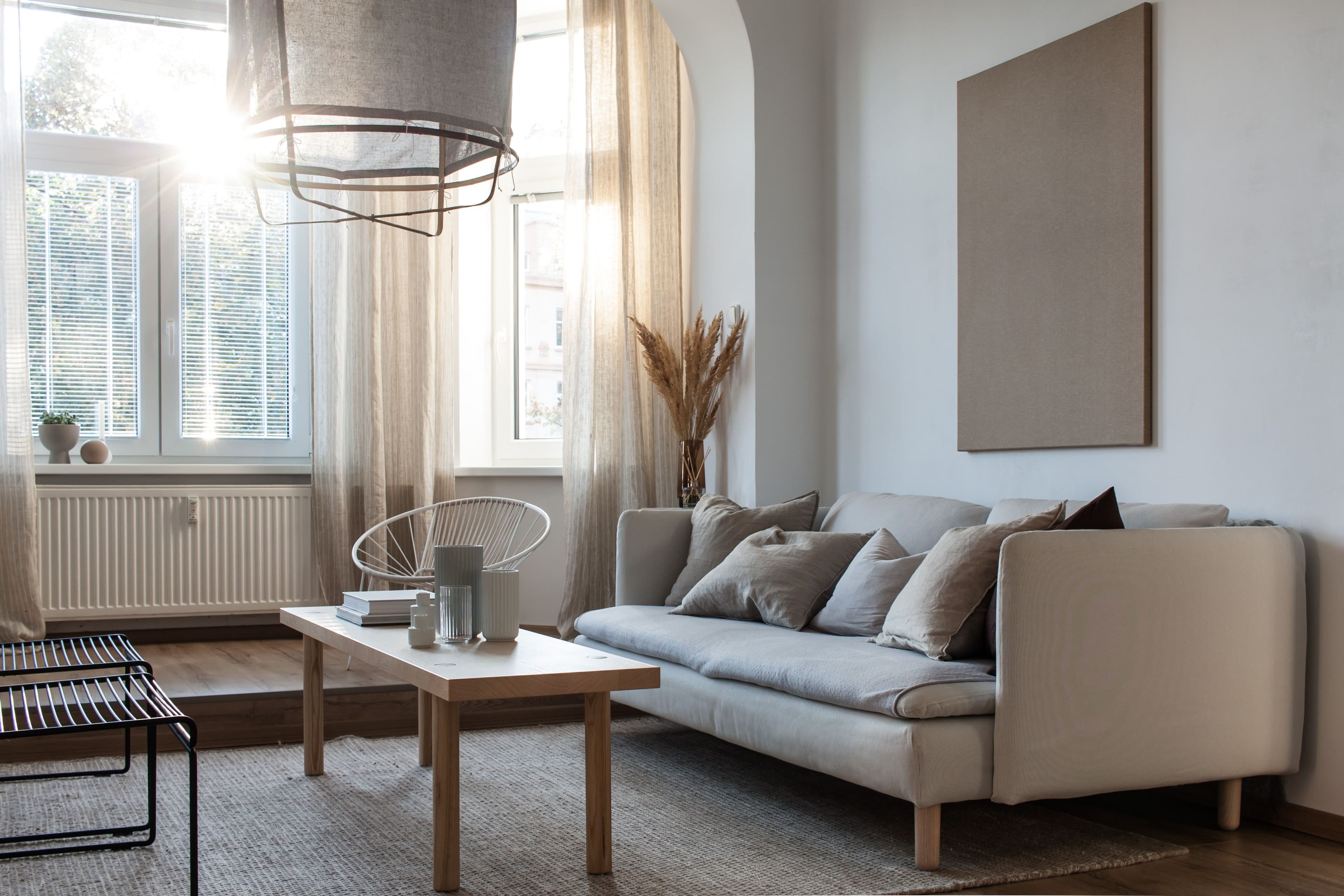 The Söderhamn sofa from IKEA is a modern classic with a distinct Scandinavian design. Its modular structure allows you to create various combinations to adapt to your evolving needs, making it an excellent choice for families. If you're looking to give your Söderhamn sofa a fresh and stylish makeover, consider upgrading its legs.
Our Svea legs, crafted from natural ash wood, offer a simple yet effective way to enhance the aesthetics of your Söderhamn sofa. By replacing the stock legs with these light and airy Svea legs, you can add a touch of Nordic elegance to your living space. Elevate the look of your sofa and enjoy a renewed sense of style with this easy and affordable hack.
Transform Your Sofa with a Playful Twist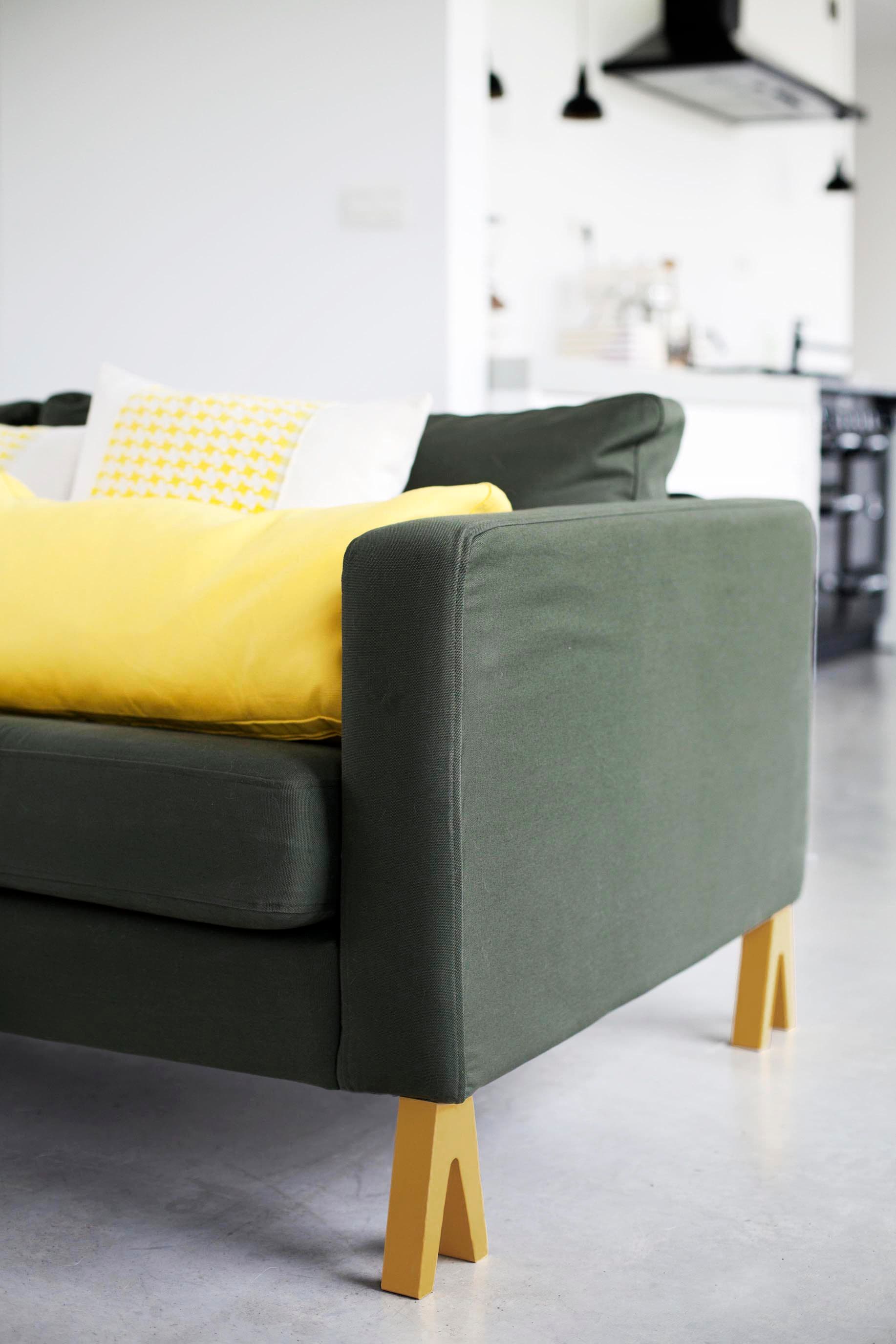 If you're looking to infuse your living space with a splash of color and playful uniqueness, consider hacking your sofa's look. A great way to achieve this is by selecting our ochre-colored legs to replace your sofa's existing ones. These vibrant legs offer a dynamic contrast to your sofa's design and can instantly elevate its style.
IKEA provides a variety of sofa covers in different colors, materials, and patterns, allowing you to customize your sofa's appearance to match your preferences. By combining these diverse cover options with our eye-catching Hillevi 170 ochre legs, you can create a personalized and fun expression that reflects your individual style. Say goodbye to dull and hello to vibrant with this creative sofa hack.
Hack Your IKEA Delaktig Sofa with Greta 170 Legs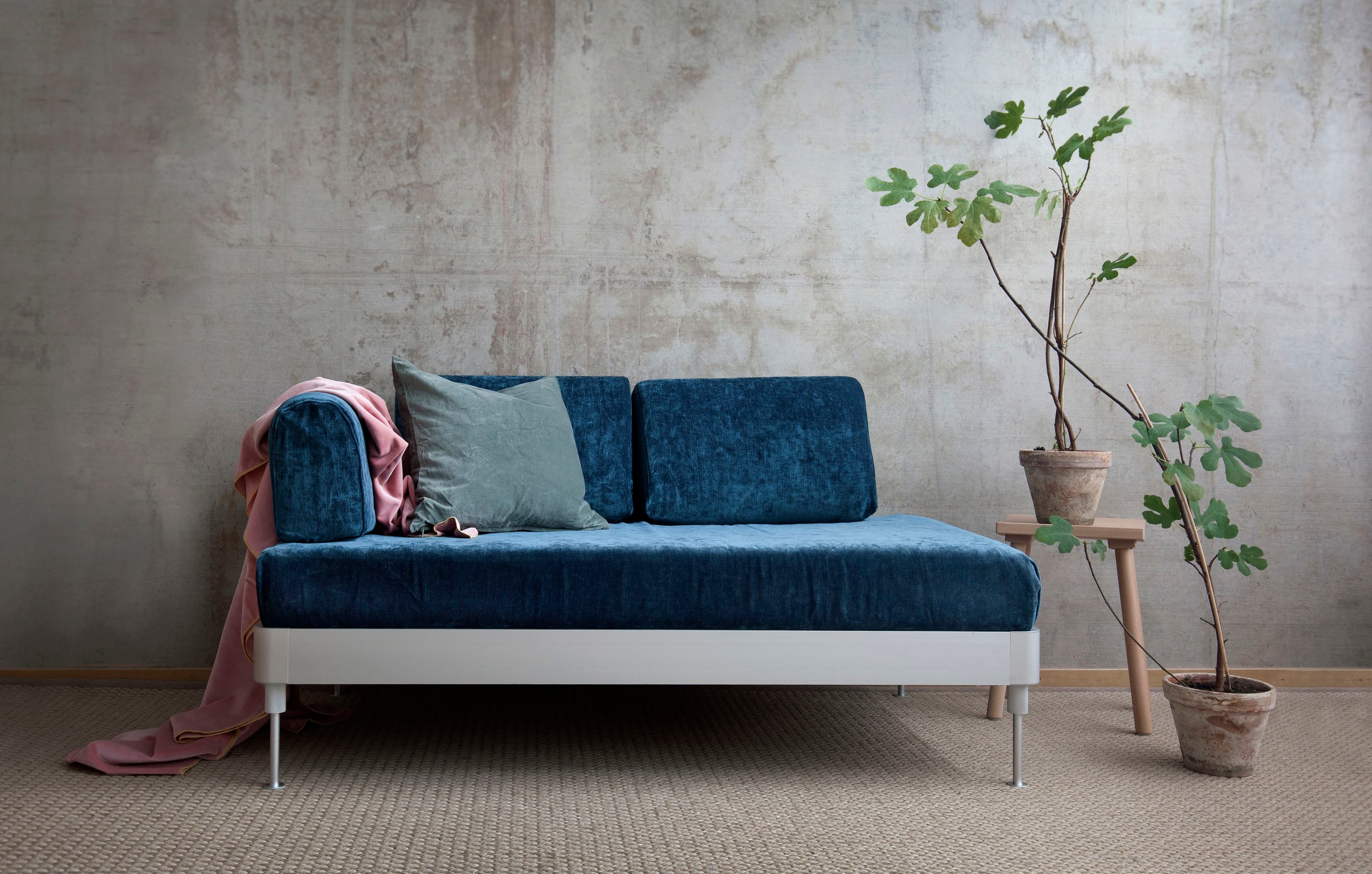 The IKEA Delaktig sofa, co-designed by Tom Dixon, represents a new era of modular and stylish furniture. Its elegant body boasts organic, rounded shapes that exude contemporary charm. To further personalize and accentuate the industrial aesthetic of this unique sofa, consider hacking it with our Greta 170 legs.
By replacing the standard legs of your Delaktig sofa with Greta 170 legs, you can introduce a more personalized and distinctive touch to your furniture. The industrial style is brought to the forefront, enhancing the overall look and feel of your sofa. Elevate your living space and make a design statement by upgrading your Delaktig with these eye-catching legs.
IKEA Hack De-Luxe: Elevate Your Söderhamn Sofa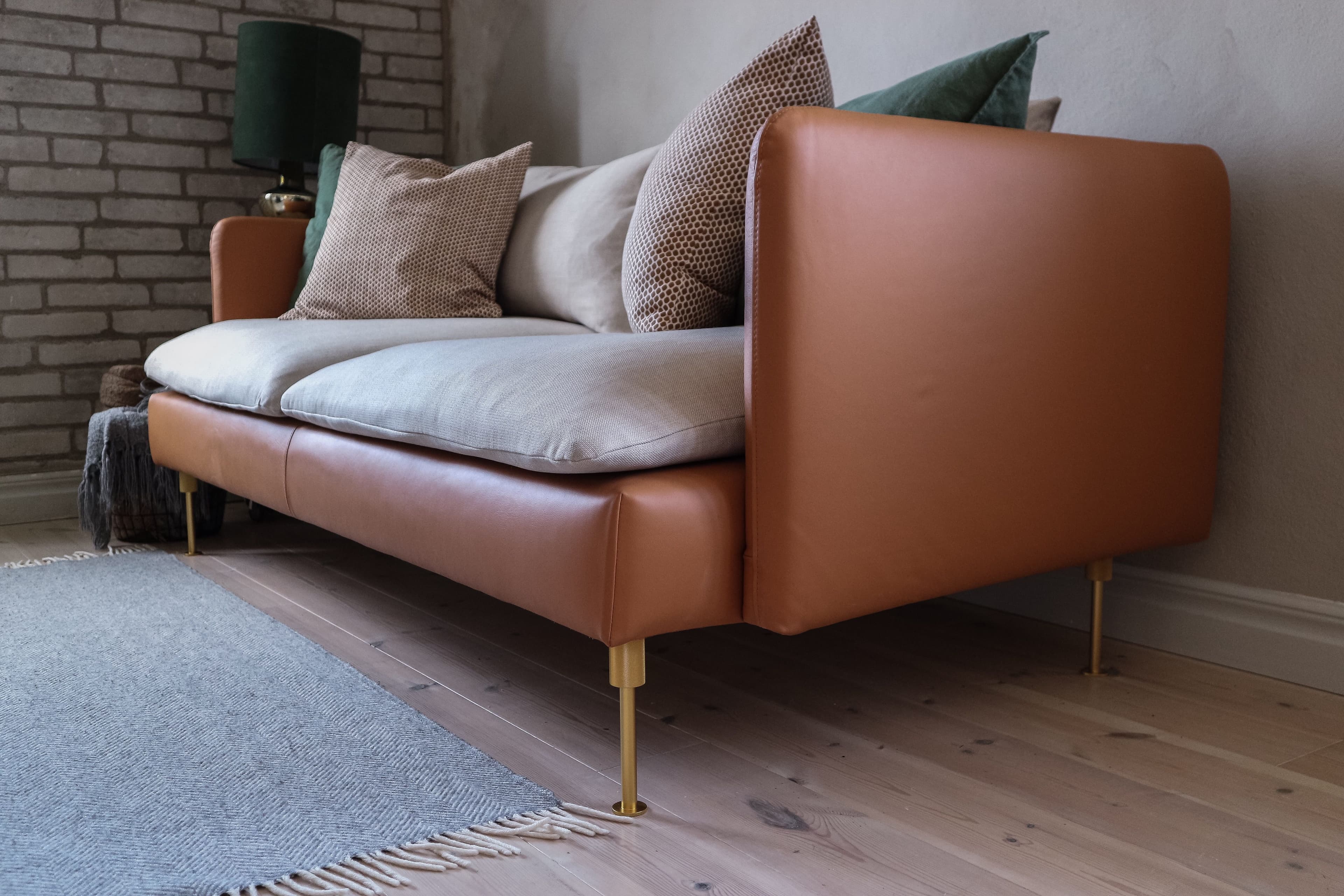 Who says IKEA hacks have to be budget-friendly all the time? If you've been dreaming of the perfect leather sofa and are willing to invest a bit more, this hack is for you. Linda, from @pickapillow, took her Söderhamn sofa to a whole new level of luxury. She entrusted her local upholsterer to dress it in beautiful cognac DUX leather and linen upholstery.
To add that extra touch of glamour and sophistication, Linda chose to enhance her deluxe Söderhamn with our Greta legs in an elegant old gold finish. This transformation turns a simple IKEA sofa into a stunning centerpiece that exudes opulence and style. Sometimes, it's worth investing a little more to achieve the sofa of your dreams.
Access our full range of sofa legs.