Make your IKEA bed in something personal and unique with these IKEA bed hacks! IKEA furniture is super versatile and budget-friendly, however it can be a bit plain. The hacks below give you the DIY inspiration you needed to create something special. You'll rest easy in these simple and affordable transformations.
HACK 1. BUDGET IKEA HEMNES HACK
Let's start off with his easy and budget-friendly IKEA hack. The super versatile IKEA Hemnes looks stunning with our Bill knobs, and is just the personal touch this sweet kids room of @mrsmighetto needed.
How to: Change the knobs of your Ikea Hemnes.
Simply drill holes in the draws and screw on our Bill knobs to recreate this super easy look!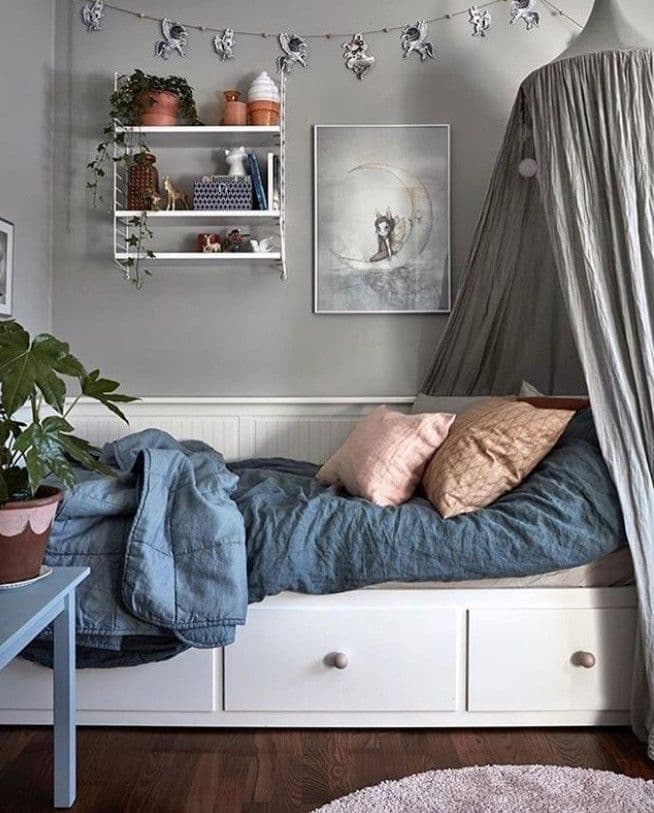 HACK 2. DIY VINTAGE DAYBED
How cool is this DIY project of @mariadesignstudio? Repurpose some vintage file cabinets into a guest or day bed for a unique look. Adding our Estelle 120 Grey pegs finishes of the upcycled look.

How to:
Step 1. Measure your Ikea mattress.
Measure where you want to place your legs and mark these spots. Then drill holes to secure our universal fitting plates and add our Estelle 120 Grey legs.
Step 2. Daybed hack.
Secure the two file cabinets with some flat connectors. Make sure your two cabinets together fit a mattress on top.
Step 3. Add Ikea mattress.
Add a mattress on top, and you have yourself a unique daybed!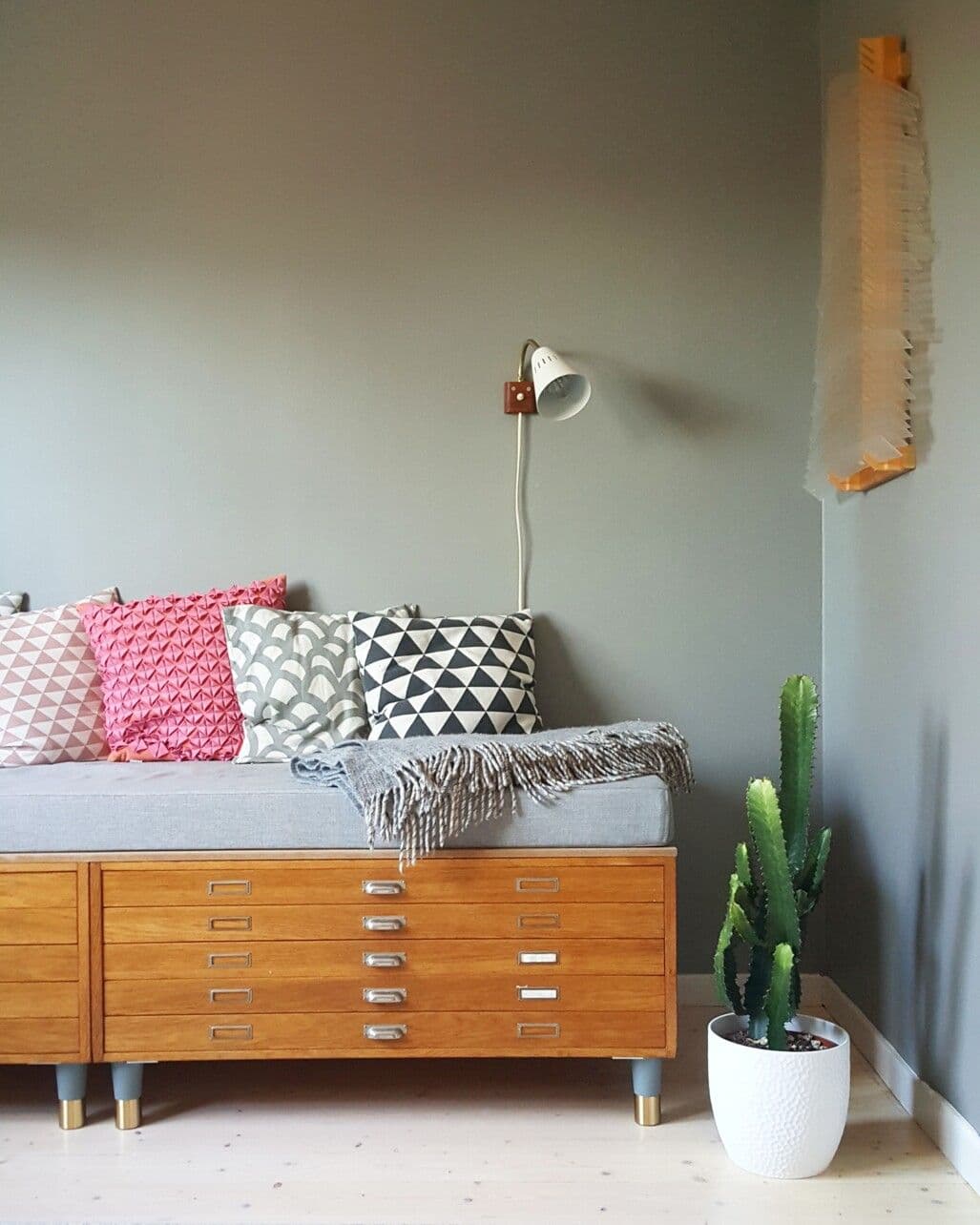 HACK 3. AFFORDABLE IKEA KIDS BED HACK
This easy and affordable IKEA bed hack is simple but makes a big difference! Our Hillevi 170 add a playful touch to this adorable kids room. @pernillasinterior is part of our Pretty Movement and has a plan for the future in mind when she was decorating her kids's room.  
How to: DIY Kids Bed.
This IKEA bed has already pre drilled holes. Just screw on our universal fitting plates which are included in every order and add our Hillevi 170 legs to recreate this playful DIY.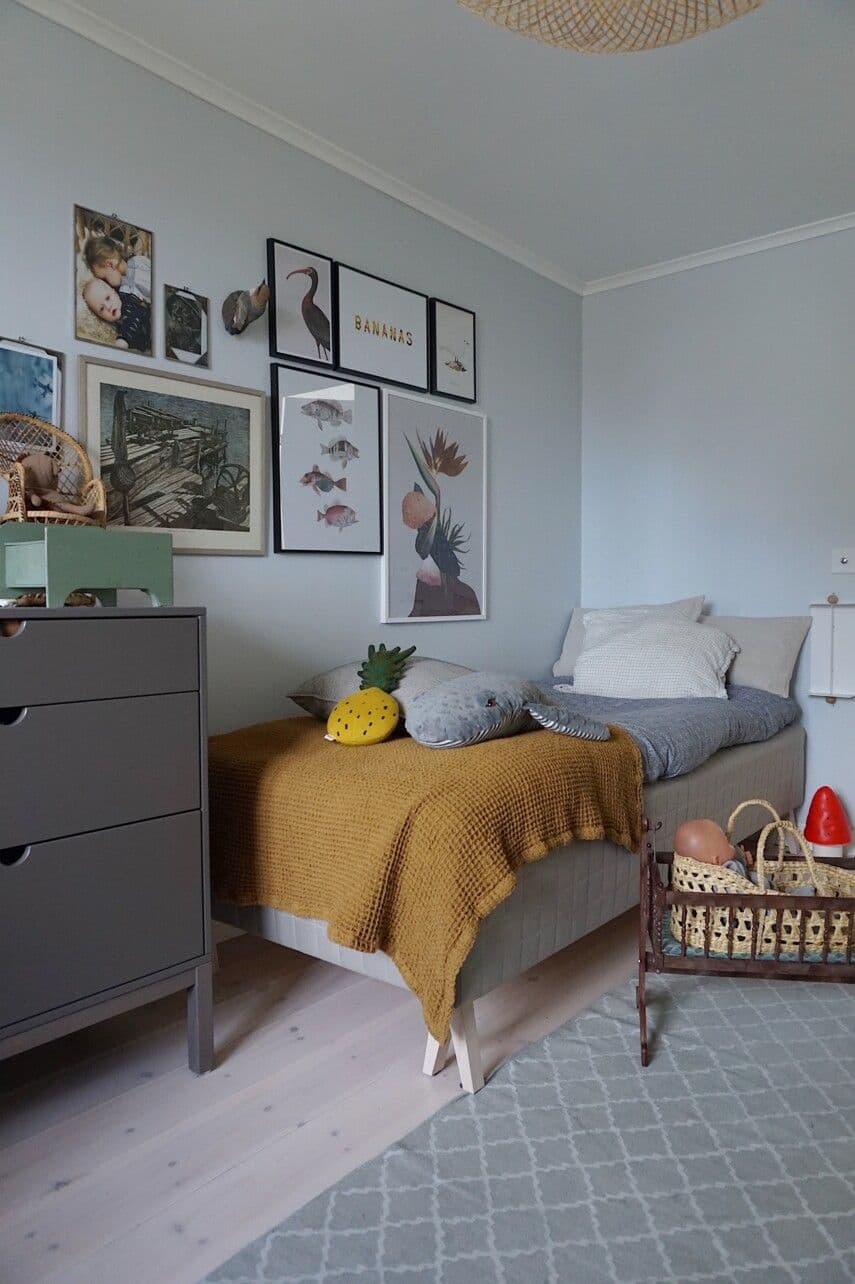 HACK 4. CHIQUE BED HACK
Aesthetic goals! This easy IKEA bed hack proves you don't need to spend a fortune to achieve a Pinterest worthy interior. @homebypernilla used our Estelle legs for both her bed and side table in her DIY project.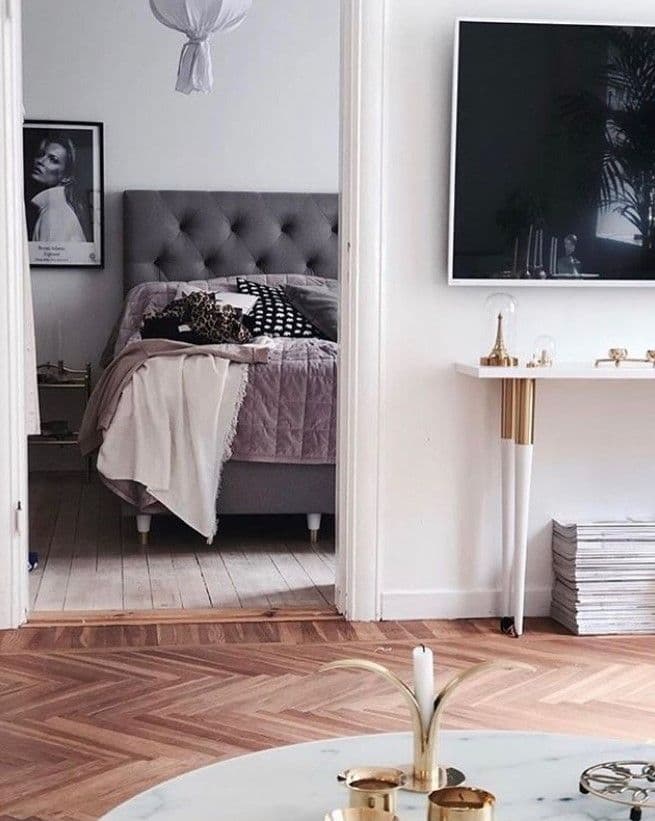 HACK 5. EASY IKEA BED HACK
Look at the amazing make-over changing the legs give! The Greta legs give the bed a sophisticated look, perfectly matching with the calming vibe in @the.aesthetic.eye's room. We love this simple DIY IKEA hack. How to: Change the legs of your IKEA bed. Most Ikea beds have predrilled M8 holes, which means you just need to screw on our legs. Easy as pie! To recreate this simple yet elegant look, add our gold Greta legs.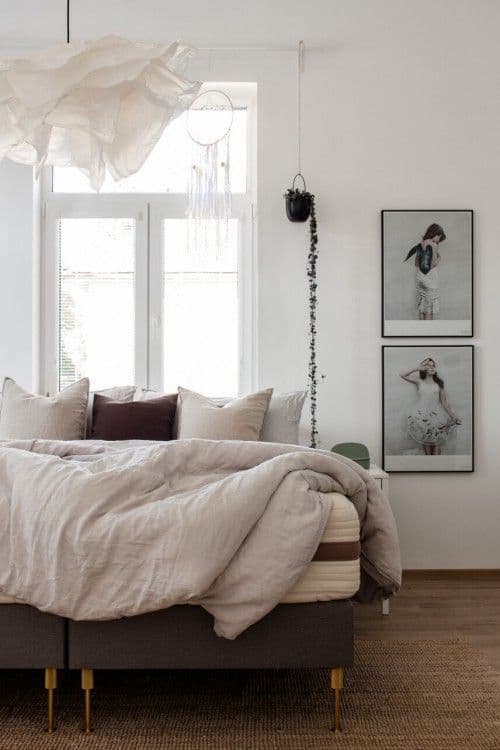 HACK 6. DREAMY IKEA BED HACK
A bed which you would never want to leave! This affordable IKEA bed hack of @lovisaalcen makes your bedroom look much more expensive than it actually is, by adding our brass Theodor legs.
How to: IKEA Bed Make-over.
To recreate this look, simply change the bed legs to the brass Theodor legs! Ikea beds have pre drilled holes, making it very easy to replace the legs, just screw them on.
Update: The Theodor bed leg model has discontinued, but check out our Ture bed leg!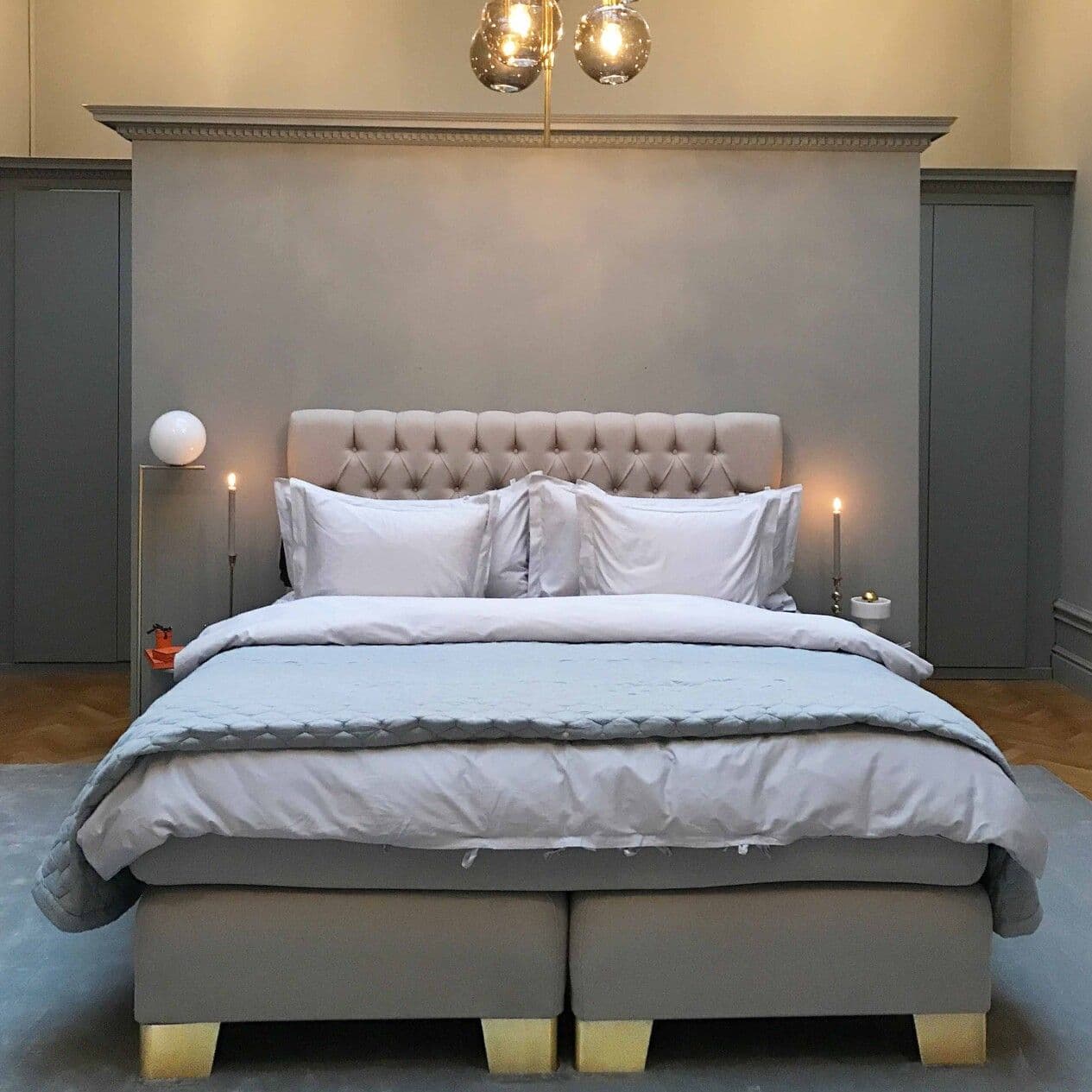 HACK 7. IKEA HACK FOR SMALL BEDROOMS
How dreamy is this modern Victorian attic? This Ikea Dunvik bed make-over is perfect for small spaces. Adding our Carl 120 Ash pegs will finish of the look.
How to: Bed hack for small bedrooms
The Ikea Dunvik bed comes with pre drilled holes, making is easy to recreate this look. Simply screw on our Carl 120 Ash legs to spice up this bed.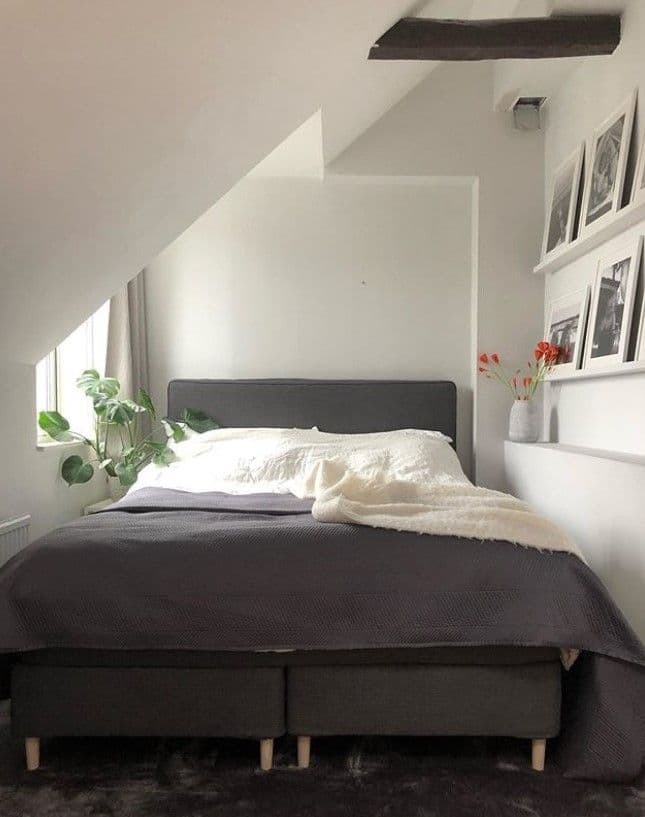 IKEA HACK 8. IKEA BED STORAGE HACK
The perfect hack for a compact living space. This hack allows you to add extra storage space under the bed because of the higher legs. Functionality and aesthetics in one!
How to: Add storage to your bedroom.
Adding the Kurt 300 legs allows for storage under your bed. Most Ikea beds have pre drilled holes, making this hack even easier! Just screw on the Prettypegs legs on our universal fitting plates (included) which you can screw over the pre drilled holes.