Our newest addition of table legs - Bertil is guarenteed to sate all your minimalistic dreams with its simplistic design yet generous proportions. 

Solid, stable and made from FSC certified wood, Bertil 300 is also perfect for creating a droolworthy sofatable or seating bench. And since our mission is to change the way people consume furniture and interior design,we wanted to share three different on-trend sofa table-hacks, guarenteed to sate all your minimalistic dreams! Not only will you end up with a totally unique piece at an affordable price, but you will also save some fully functional furniture from ending up as land fill.
First out -
1. Vintage sofa table remake
Who doesn't love a good fleamarket treasure?! Old wooden tables can usually be bargained and can easily be transformed to a modern beauty. In our case, the old wooden veneer was badly scratched and timewarn, so we decded to breathe some new life into it with paint.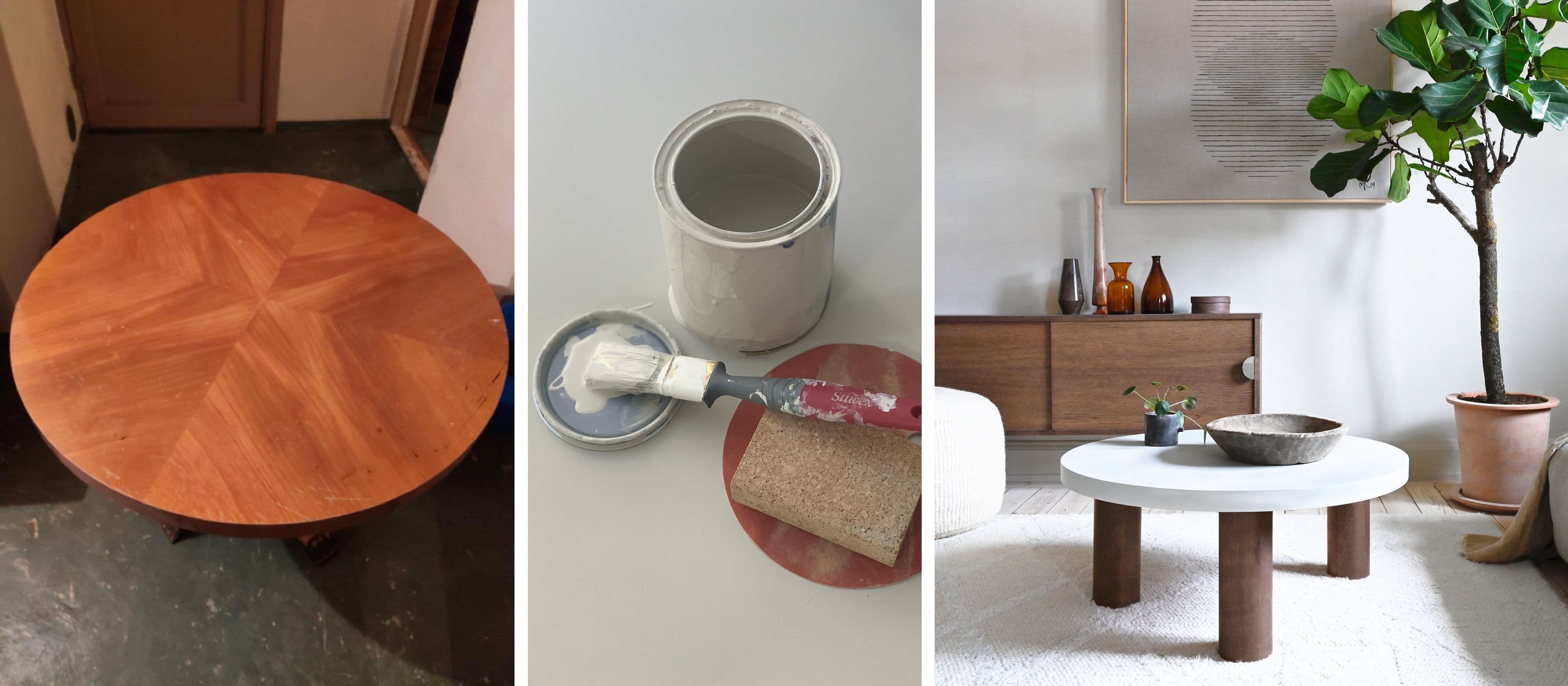 If you're going for the paint, be sure to start out by sanding your surface and cleaning it so that the paint will endure the test of time. We went for a faded sand colour by Jotun which added to that minimalistic feel we were looking for. 
The legs were fasten with our universal fitting plates, always included together with screws. Check out mounting instructions HERE
2. Stone top DIY
There is something genuinely elegant about a stone top. The challenge however, is often to find a stable enough base to handle the weight, that is still stylish. With our Bertil 300 leg, you will be able to add most stone- or glass tops.

#1: Bertil Ash 300 + Marble (Emperador Dark). #2: Bertil Walnut 300 + Limestone (Jura Grey). Both stone tops are from our friends over at House of Design, check them out HERE.
We worked with leftovers from a kitchen renovation but stone slabs are also common finds on online second hand stores such as gumtree or Blocket.se. 
To mount the legs to a stone (or glass) top, just choose our super-strong adhesive patches and voilá - you will have your self an exclusive and custom made sofa table in no time!  
3. Floor leftover DIY
We teamed up with our neighbours and friends at Bjelin to show you guys how to get creative with leftovers from a floor project! Bjelin offers high quality wooden floors with an innovative technique which means more flooring surface is produced from each tree and without any adhesives. 
We let Ida from @nordicremake get creative and look what she made from leftovers from her own floor project! To see the tutorial: click the video.