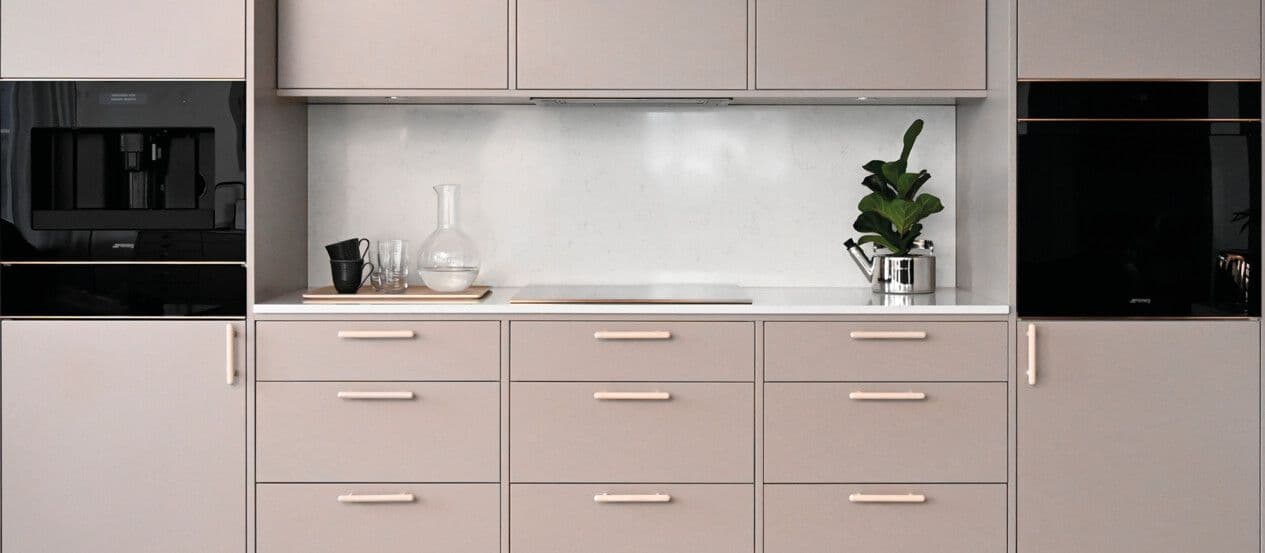 The idea of ​​hacking the kitchen details is a simple and affordable way to create a more playful and unique look in the kitchen. Enjoy some easy breasy kitchen DIY inspo below!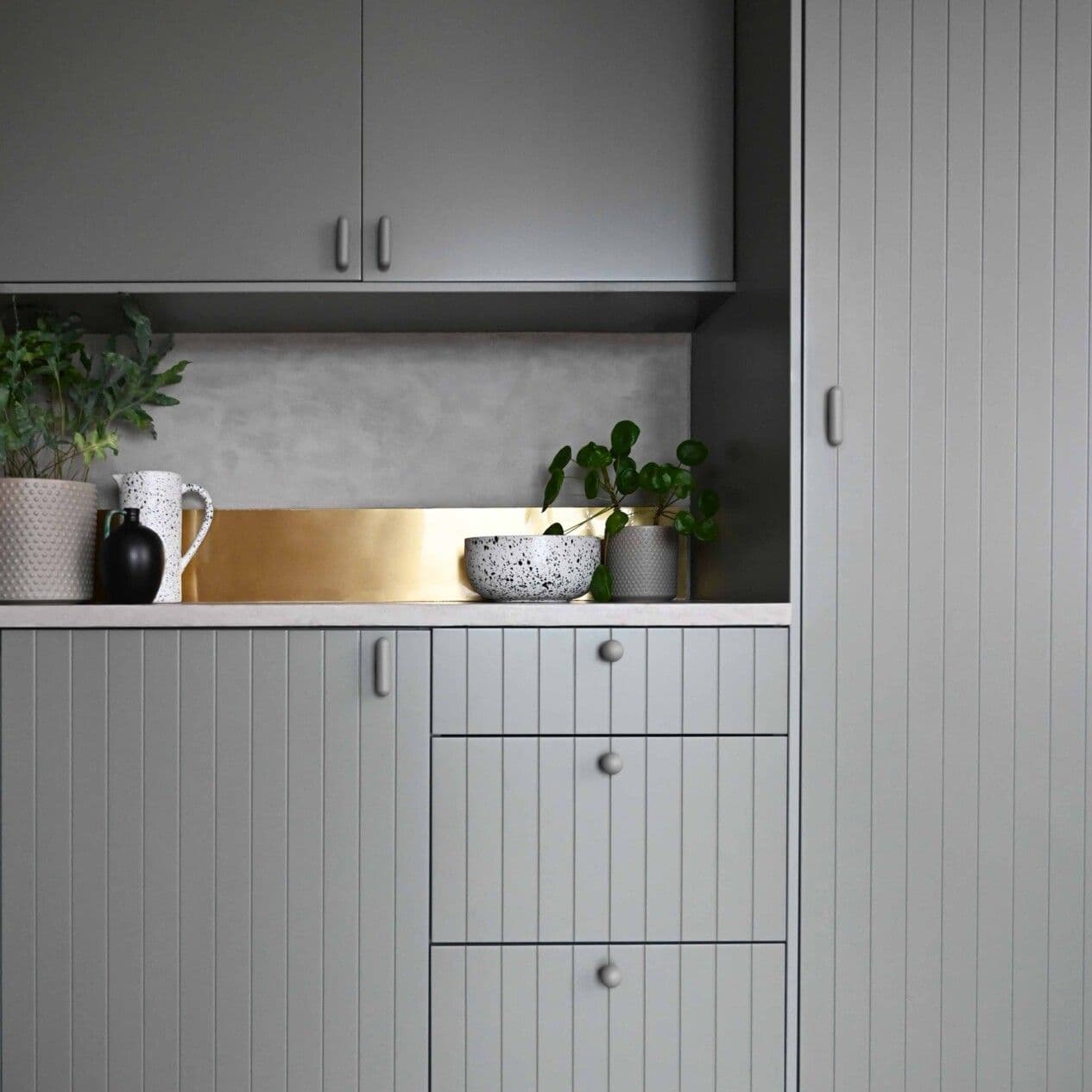 1. Tone-on-tone with wooden knobs 
Use knobs that matches the cabinet doors and the rest of the interior to give the kitchen a more consistent look. In this pic, one of our founder's Jana attached our FRANK 80 handle in Graphite green for the doors and our BILL 30 knobs for the drawers. This gives the kitchen a unique, yet coherent look. Kitchen frame is from IKEA and the doors are from Swedish Järfälla Kök. 
2. Creative wall hanging
With our wall hooks, it's easy to create a unique wall installation to organize your prettiest kitchen accessories. Mix and match anyway you like it, - keep it natural, playful or glamorous. And why not match them with your kitchen knobs?
When choosing our knobs as hooks, a M4 wall screw is included and is easily mounted to the wall. Check out our wall hooks HERE!  

3. Transform your second hand table & dining bench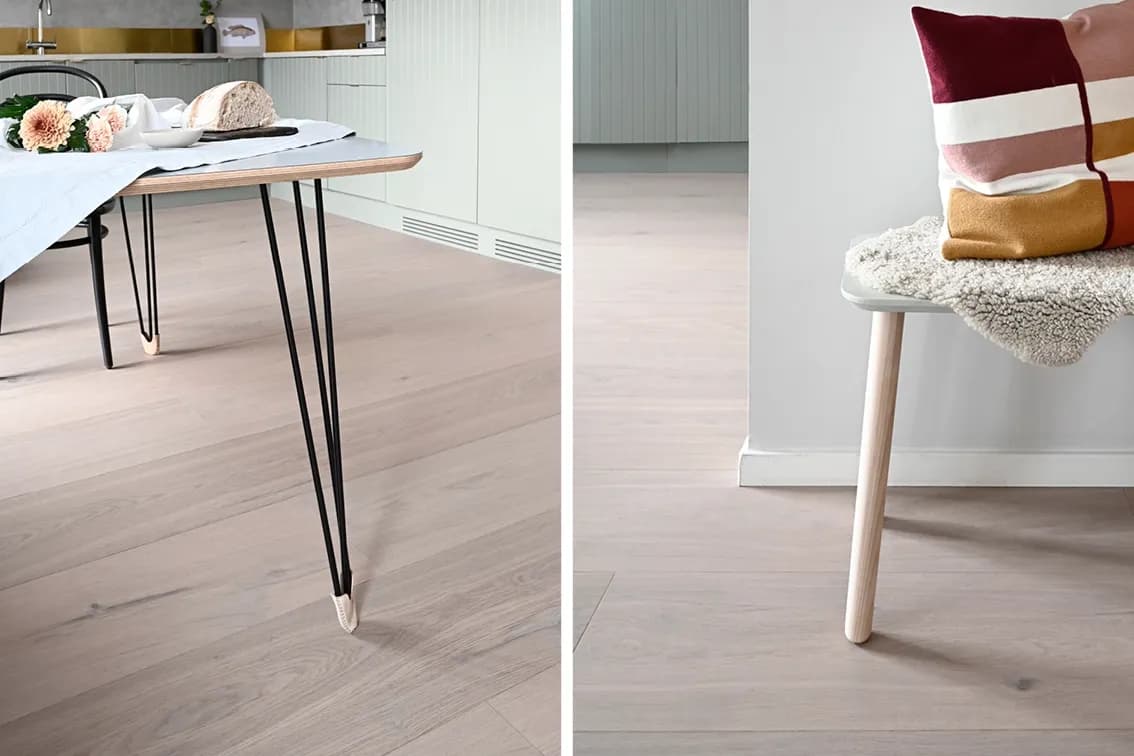 A clever way to create a unique and homey dining area is to get your hands on a second hand dining table and replace the legs with a new pair. In this pic we see a redesigned table that matches the rest of the colors in the kitchen together with Prettypegs' table legs HARALD 700. 
And, why not get your hands on an old wooden board and add our SVEA 400 and you'll have your self a cute dining bench!  
4. Matching handles with tap, zink and countertop.
One of the easiest and most effectful way to create a coherent feeling in your kitchen is to match your handles with the rest of your kitchen hardwares.
In this kitchen we used our AUGUST handles in Chrome and matched them up with tap and zink, also in chrome. The countertop comes from Swedish Bricmate and is made from porcelain stoneware which is a hygienic, durable and environmentally friendly material that contains only natural raw materials (yay, no toxic additives:). The slabs can withstand a high level of wear from kitchen utensils and do not get stained which will make it look brand new for years to come. Check out BRICMATE for their full range of porcelaine stoneware and especially this pretty model called Norrvange Light Grey Matt.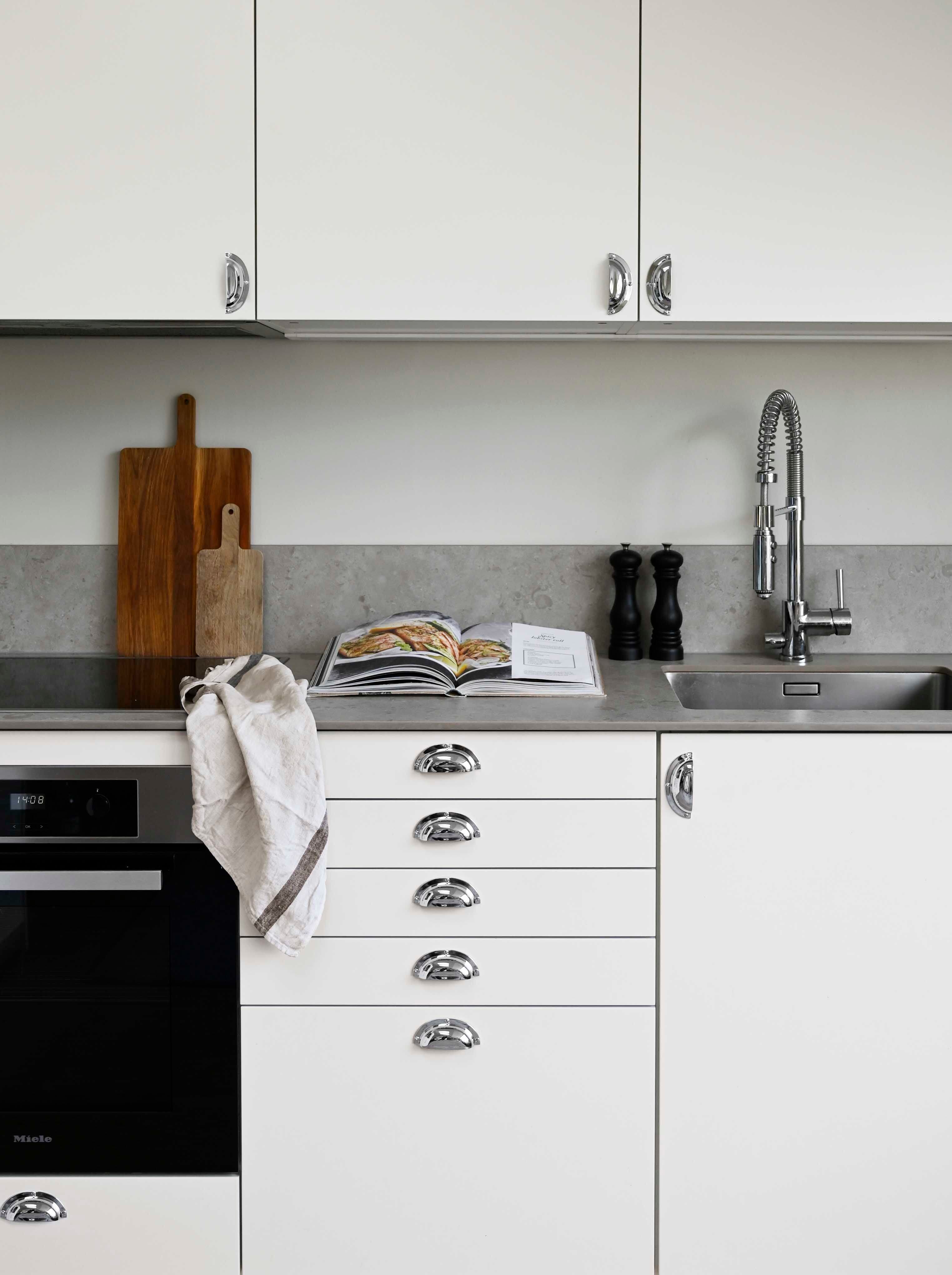 5. Bright kitchen refresh.
By repainting and switching handles on your kitchen cabinets, you can easily change the overall style in your kitchen. Check out these different kitchen hacks with focus on knobs and some paint. 
Warm minimalism by Courtney Nye
An affordable way to get the feeling of 'a brand new kitchen' is to do like interior designer Courtney Nye (@COURTNEYNYE). She brought her old kitchen shutters back to life with some paint and our FRANK pulls in Ash Natural. The subtle sand colour together with the wooden details immediately gives an exclusive and timeless impression.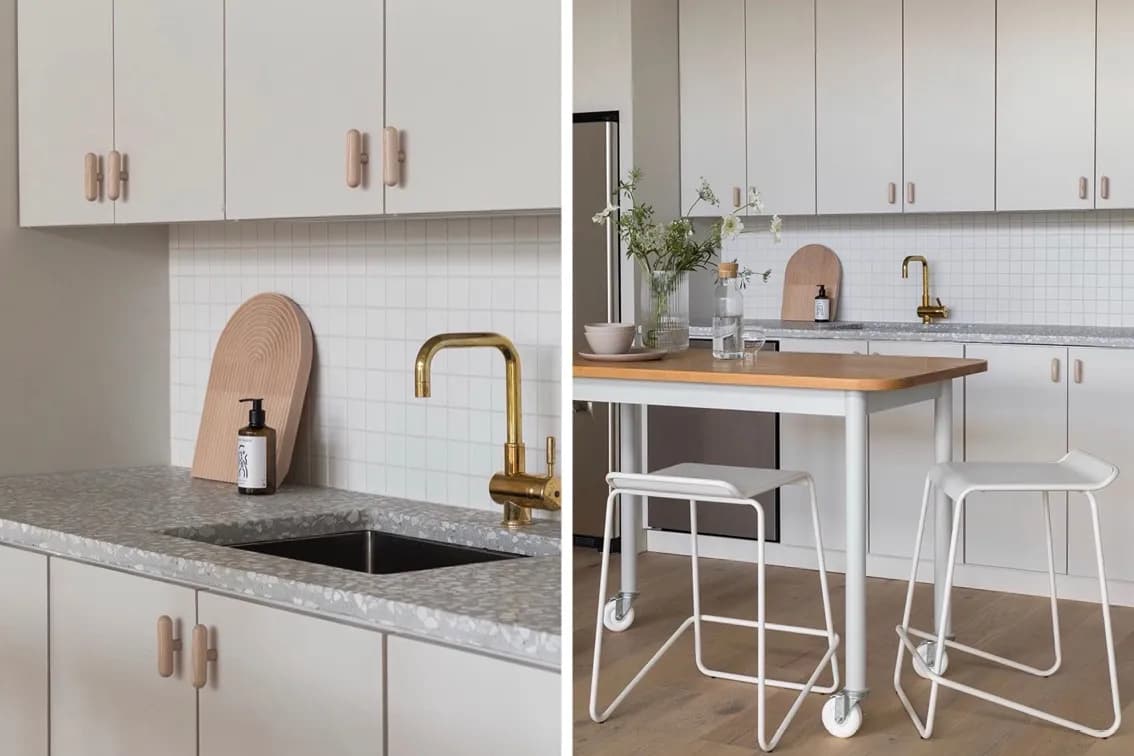 Dare those happy colors! 
Need a mood booster? Try mixing n' matching some of knobs in this season's trendiest colours Big Bill in Mellow Yellow, Frank in Trofast Blue, Bill 40 in Lilac Grey and Soft Terracotta. Imaging having your morning cofee in this happy kitchen and what that would do to your mood, right?! :)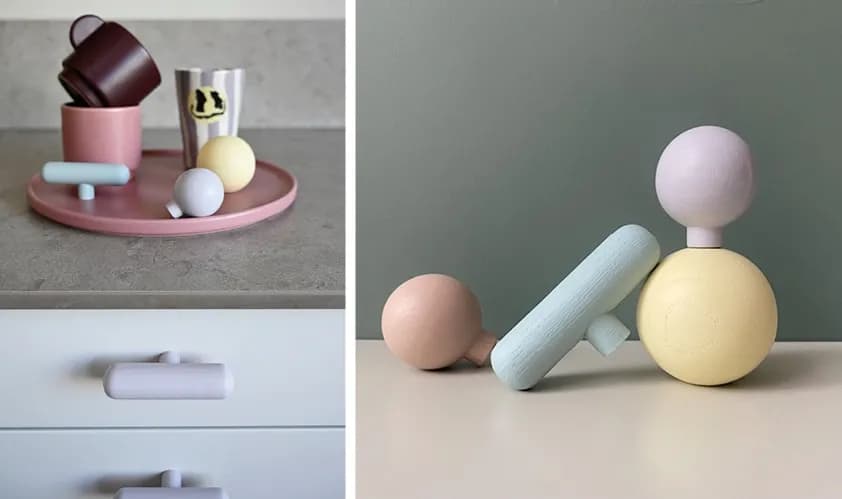 Good luck with your kitchen DIYs!:)