Elin runs one of Northern Sweden's most popular instagram account a webshop called Little Venue and blog together with her friend Marie. The webshop offers children's home decor and all kinds of interior design products. Their specialities - a passion for scouting and selling new upcoming brands, from all over the world.
Elin decided to take on the IKEA Flisa wall shelf and turn it into a toddlers dream by adding Prettypegs. colour and cute toys.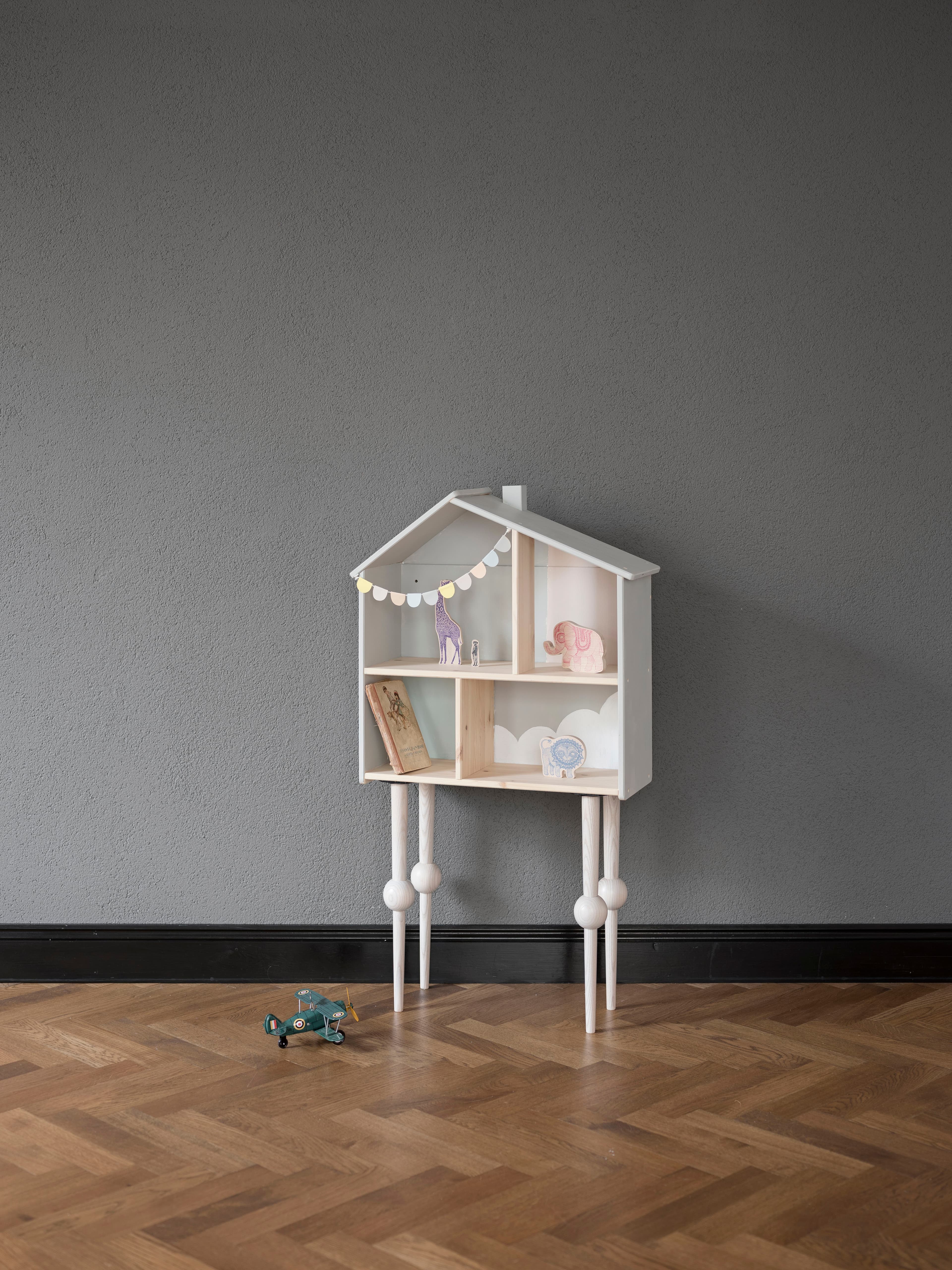 The project began by attaching Prettypegs universal fitting plates and the Otto legs. Further, the outside of the dollhouse was painted with Jotun's Noytral 9911 - light gray. The inside walls of the dollhouse were separated by masking tape in order to paint with different colors. As a final step, mini-flags were made by paper in different colors and were attached to the dollhouse.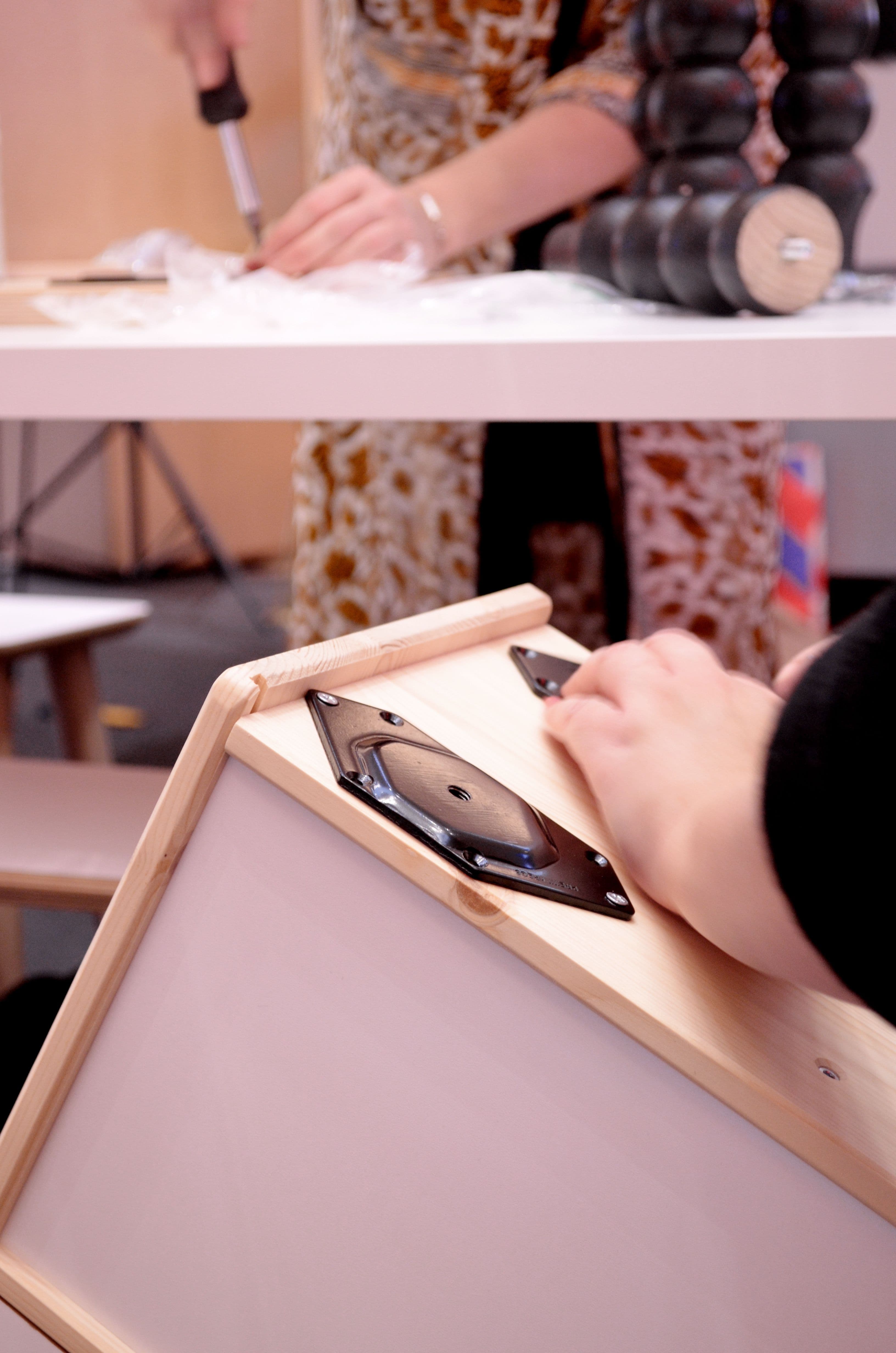 You need following:
IKEA Flisat Dollhouse/Wall shelf. From hardware store: spackling paste, sandpaper, tape line, ruler, scissor, pencil, masking tape, glue stick, Colors: Noytral 9911 - light grey & Jotun Deco pink, paintbrush x 2 and glue for both fabric, wood and paper. From Prettypegs:  4 x Otto 450 Ash Natural